These Quotes From Trump About Kate Middleton & Princess Diana Will Make You Shudder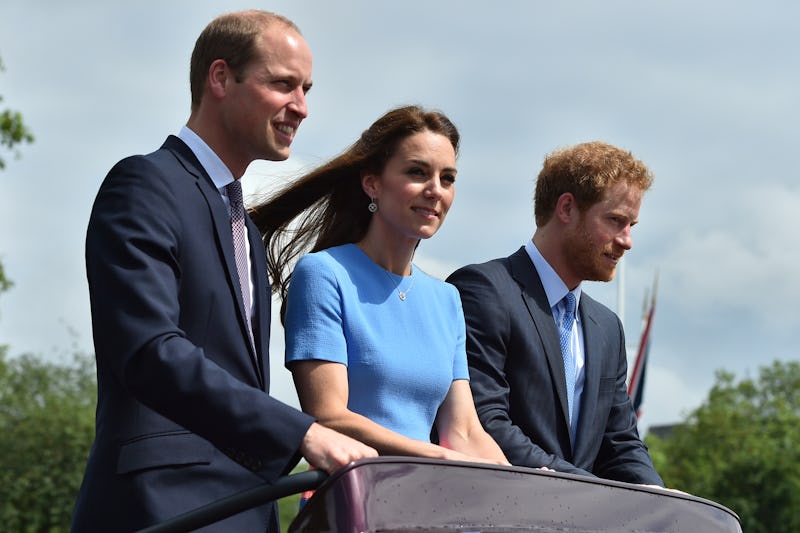 WPA Pool/Getty Images Entertainment/Getty Images
President Donald Trump is planning to visit the United Kingdom next week, and he's expected to meet with both Prime Minister Theresa May and Queen Elizabeth. Questions have been swirling about how much the members of the royal family will be involved in his visit because over the years quotes from Trump's on the royal family have been... uncomfortable.
During the 1990s, Trump attempted to date Lady Diana Spencer by sending her lots of flowers after her divorce from Prince Charles. Diana reportedly described his repeated overtures as "stalking."
When Diana died, he made crude comments about wanting to have sex with her on Howard Stern's radio show. Before marrying into the English royal family, Duchess of Sussex Meghan Markle reportedly avoided Trump when he was a guest star on the television show Deal Or No Deal where she was working as a suitcase model in the 2000s.
And this is not even stuff in the distant past. When Kate Middleton, the Duchess of Cambridge, had topless photos of her from a vacation published by a French magazine without her consent in 2012, Trump excused the invasion of privacy because they would "make lots of money."
So, let's start at the beginning with Lady Diana Spencer.