Drake Bell Regrets Tweeting About Josh Peck's Wedding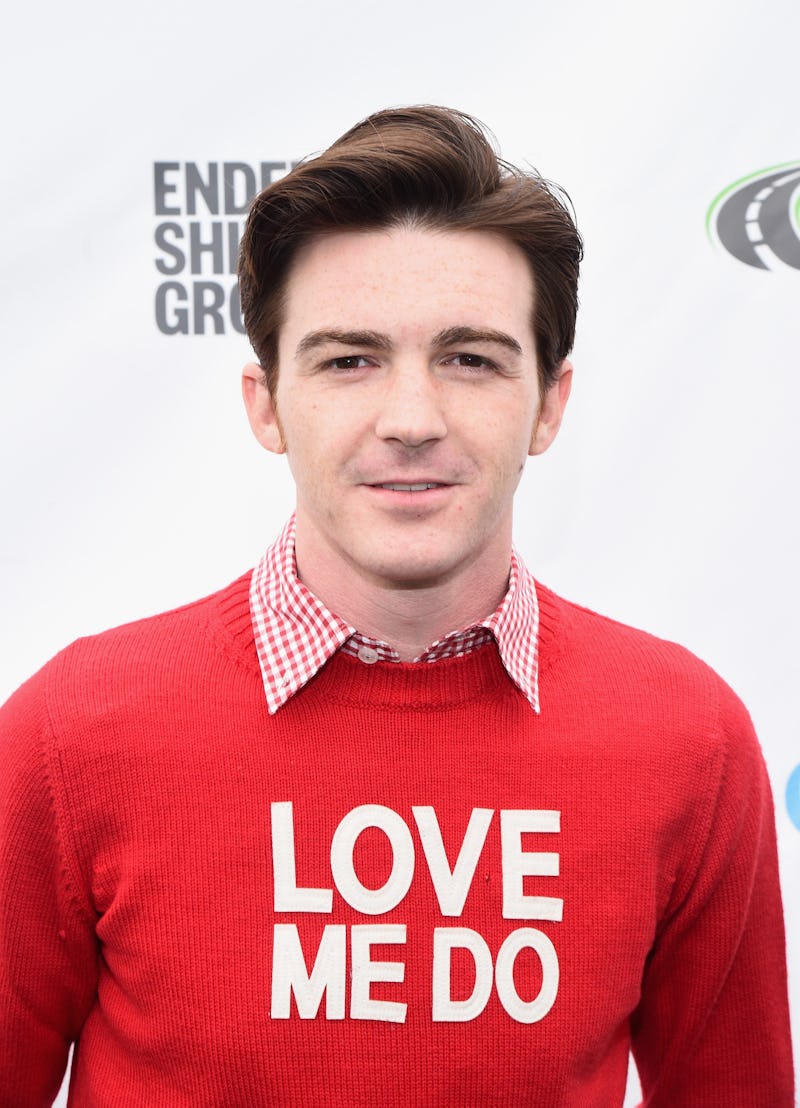 Michael Buckner/Getty Images Entertainment/Getty Images
When Josh Peck's wedding to Paige O'Brien made headlines in June, Bell realized he wasn't invited to his former Drake & Josh co-star's nuptials. In a hurt moment, the actor tweeted about the snub in now-deleted tweets. In a public Facebook chat with Entertainment Tonight Online on Saturday, the star opened up about the incident. Bell said he regrets tweeting about Peck's wedding, even if his lack of invitation did hurt. The singer said that he should have reached out to Peck personally, and that there were no hard feelings. He also seemed open to a Drake and Josh reunion, if it were ever possible to fit into both stars' busy schedules.
This is good new for fans who grew up watching the stars' Nickelodeon series, who were devastated to see the two former pals feud. In June, a source told Us Weekly that Peck had a small wedding and hadn't spoken to Bell in a few years. The publication also reported that Peck was upset about the tweets, though he never commented on the situation publicly. However, in the Facebook live interview with ET Online, Bell said that he is once again on good terms with his former co-star, so there's no need to worry. (Bustle reached out to Peck's reps, but did not receive an immediate response.)
Bell had only positive things to say about Peck after all the wedding drama, and expressed regret over his actions. "We've been together 18 years, Josh and me, me and Josh," Bell told ET during the interview. He continued:
"We've been so close, it was just one of those things where you know, I'd been talking to him, and he's been telling me about the engagement. And then I saw on social media, the wedding, and I didn't hear about it. So, it was just one of those things where it was just like, 'You didn't even tell me?! I had to find out on social media?' And then you're like, 'You know what!? Fine!' and then I'm like, wait, I probably shouldn't have done that."
The singer also said that the public way he found out about his pal's marriage was the biggest reason for taking his anger out online. In retrospect, he wishes he'd handled the ordeal in a more private manner. "Yeah, I said the ties are cut or whatever, but I should have just texted that to him, you know," he told the interviewer. "I was just being cranky."
The star also had no idea that his tweets would get so much attention. "I couldn't believe it! I mean, what a slow news day!" he said. "I was like, 'Trump, can't you tweet something?! Please! Like, just do something to get the attention off of this!" Bell was especially disappointed in how the fans attacked Peck, and felt a brotherly protectiveness for his longtime friend.
Bell said that he was able to talk to Peck and they are back on good terms. "It is what it is dude. I love the kid," he told the publication. "I would work with him until I'm 80 years, you know. I wanna make Grumpy Old Men with the guy. I wanna make The Odd Couple when we're old, you know? So no hard feelings." Now that all is well between the former co-stars, Bell would be open to a reunion. Both stars are busy, but if the opportunity did arise, Bell would be on board.
A reunion, musical or onscreen, would all come down to Peck. "You gotta talk to Peck, you gotta talk to Josh," Bell responded. "I would love to do it. I would love to. If there's time, if it's in our schedules and it's right, I would jump in it in a second."
The two stars last appeared together onscreen during Drake & Josh's run, which lasted from 2004-2007. The visceral reaction to Bell's tweets demonstrates the dedicated following the Nickelodeon series had. Fans will be thrilled that the two former co-stars are back on friendly terms. Here's to hoping that Drake and Josh find a way to make that reunion happen, even if it takes some time to be realized.