Drawing Can Change Your Brain In These 7 Ways, According To Science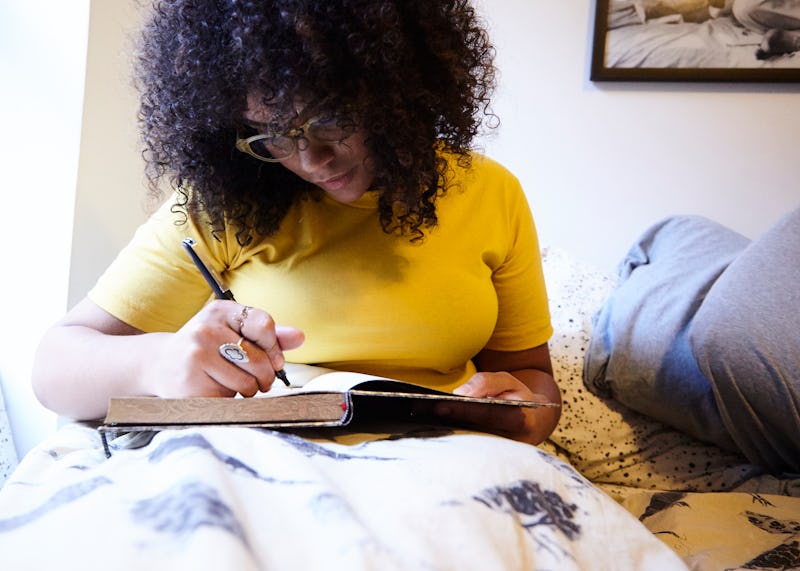 Hannah Burton/Bustle
For some people, creating art is a passion, for others it's a hobby, and the rest would prefer to just admire art made by someone else. If you fall into that last category and haven't made art since hand-tracing turkeys in elementary school, you may want to try picking back up this creative hobby. Why? Science has shown drawing can change your brain — often times, for the better.
According to OZY, painter Pablo Picasso once said, "Art washes away from the soul the dust of everyday life." While visual art may have always been considered fulfilling and good for the soul, research is also discovering it's really good for your brain, and overall sense of wellness. Whether you are painting, drawing, sculpting, designing, collaging, making any kind of visual art — in any medium — packs a positive punch when it comes to your health.
It may be difficult to feel comfortable (and not judge your art!) working with clay or picking up pastels if you aren't an experienced artist. However, you don't have to be a trained or "talented" artist to glean the growing list of health benefits that creating visual art has to offer. From alleviating depression, to improving your attention span, here are 7 ways that making art can positively impact you.