A Teen's Gallbladder Was Removed After She Got Sick From Eating Spicy Snacks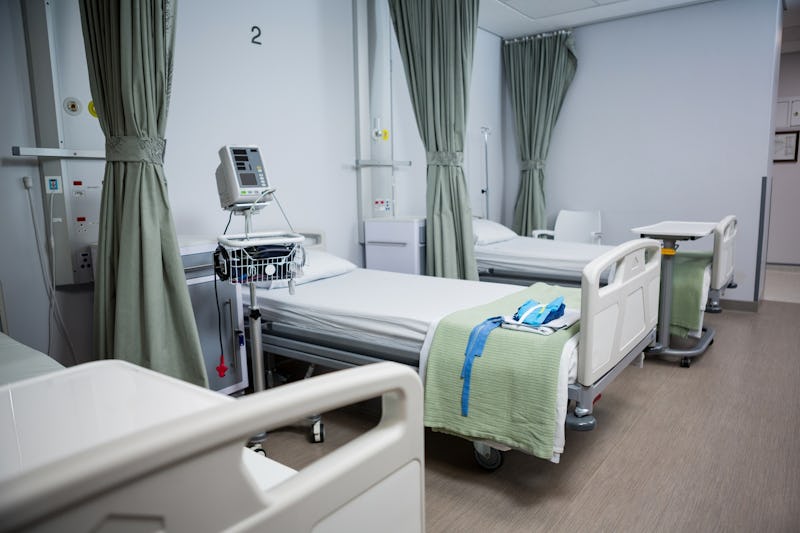 WavebreakmediaMicro/Fotolia
While eating lots of super spicy snacks might seem pretty harmless, for some, there may be health consequences. Rene Craighead told Memphis, Tennessee, CBS affiliate WREG that she had been habitually eating bags of spicy snacks when her stomach started to hurt. The teen was taken to the hospital, where doctors ultimately removed her gallbladder, an organ that helps your body digest fats. The teen's mom, also named Rene, told WREG that she believes the spicy chips played a role in her daughter's gallbladder removal.
The teen told WREG that she eats around four bags of spicy chips per week. Her mom said that while her daughter loves the spicy snacks, and regularly requests them from the store, she feels that they had a part to play in the teen's health problems. "She loves them. Every time I go out she says, 'Bring me some Hot Taki's, bring me back some Hot Chips.' I want to make her happy, so I brought them back." The Memphis mom said that she "was surprised that my daughter was sick like that," and is urging others to be aware of the potential risks associated with eating spicy snacks. Bustle has reached out to both Frito-Lay and Taki's for comment, and we'll update this post when we hear back.
CBS reports that, per a request for comment on this case, a spokesperson for Taki's wrote:
We assure you that Taki's are safe to eat, but should be enjoyed in moderation as part of a well-balanced diet. Taki's ingredients fully comply with the U.S. Food and Drug Administration regulations, and all of the ingredients in each flavor are listed in detail on the label. Always check the serving size before snacking.
In a similar request for comment, Cheetos manufacturer Frito-Lay wrote:
At Frito-Lay, food safety is always our number one priority, and our snacks meet all applicable food safety regulations as well as our rigorous quality standards. Some consumers may be more sensitive to spicy foods than others and may choose to avoid spicier snacks due to personal preference.
While spicy foods like hot chips can lead to stomach irritation in some people, the National Institute of Health (NIH) reports that gallstones and gallbladder removal aren't caused by eating one particular food — rather, multiple health factors are at play when the surgery becomes necessary, WREG reports.
But some doctors do warn that there are risks to kids' health associated with eating highly processed, spicy snacks. Dr. Martha Rivera, a pediatrician at White Memorial Medical Center in Los Angeles, told ABC News in 2013 that she sees about five or six young patients with spicy chip-induced gastritis (inflammation of the stomach lining) per day. Dr. Robert Glatter, an emergency room physician at Lenox Hill Hospital in New York also told ABC that the spicy coating covering spicy chip snacks may be the culprit: "In the past, I had not seen any problems with snack foods until spicy flavoring became more popular," Glatter told ABC.
And Dr. Gary Canvender, a gastroenterologist at Le Bonheur Children's Hospital, also told WREG that he does see case like this regularly, and says that spicy chips sometimes contribute to stomach problems — though health issues that result in gallbladder removal are complex. Still, eating lots of spicy chips can cause problems for some people, according to Dr. Canvender, who further told WREG that "We do see tons of gastritis and ulcer-related stuff due to it." The doctor further notes that "We probably see around 100 kids a month, easily."
So if you are a spicy snack aficionado, remember that, due to their high salt and fat content, it's possible to enjoy them to the point where they may cause irritation. Medical News Daily reports that Ashley Gearhardt, a clinical psychology professor at the University of Michigan, told the Chicago Tribune that highly processed spicy snacks are "engineered so that [they're] fattier and saltier and more novel than [...] eating, say, a handful of nuts." For this reason, people might be more prone to overeating them. If you do decide to nosh on your favorite spicy snack, just remember that your body works best in moderation. Lifehacker further notes that if you love spicy foods, eat them in moderation with a coolant like milk, coconut water, or water with a squeeze of lime.