This Lit AF eBay Sale Includes Fashion Worn By J. Lo & It's Actually Pretty Cheap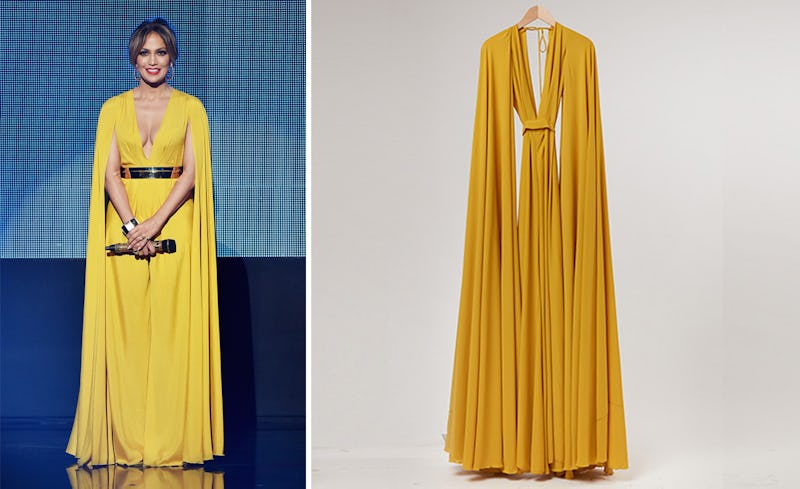 Kevin Winter/Getty Images Entertainment/Getty Images, eBay
Oh, to be famous. You never have to wear the same thing twice, never have to pay for your clothes, and can even ask the best designers to create you one-off outfits. The. Dream. But now, you can get a slice of the celeb life as a bunch of A-list stylists has teamed up with eBay to auction off their very expensive wares.
The extra special sale is the first of its kind for eBay. Dubbed the Fall Stylist Sale (that's autumn to us UK folk), it features more than 60 items that were once housed in Hollywood stylists' personal wardrobes. Five names were asked to donate with all of the proceeds going to their chosen charities.
Karla Welch — who works with the likes of Justin Bieber, Lorde, Millie Bobby Brown, and Ruth Negga — has given a pair of loafers worn by the Biebs himself and will be donating her profits to LGBTQ+ organisation The Trevor Project.
Marni Senofonte, the woman who styles Beyonce and Kendall Jenner, is giving to the Good+ Foundation; a charity which aims to break the cycle of family poverty. (Look out for an extra special Beychella treat in her selection.)
Then there's menswear stylist Ilaria Urbinati whose work with Donald Glover, Bradley Cooper, and Armie Hammier should not be overlooked. Her sales will benefit the American Civil Liberties Union (ACLU). And finally, Rob Zangardi and Mariel Haenn have given custom outfits worn by one of their star clients, Jennifer Lopez, in the hopes of raising money for arts mentoring organisation Create Now.
Most of the items up for grabs are worth thousands of pounds. Although prices for some have started at just 75p, the finishing auction cost will probably set you back a couple of hundred. Considering the value of some of the goods, that's practically a bargain.
The sale runs until October 2 so hurry before you miss out. And if you're too lazy to scroll through all of the 62 pieces, here's some of the best ones to bid for asap. (All prices were correct at the time of writing.)