A Case In Italy Was Dismissed Because The Accuser Was Too Old To Be Sexually Harassed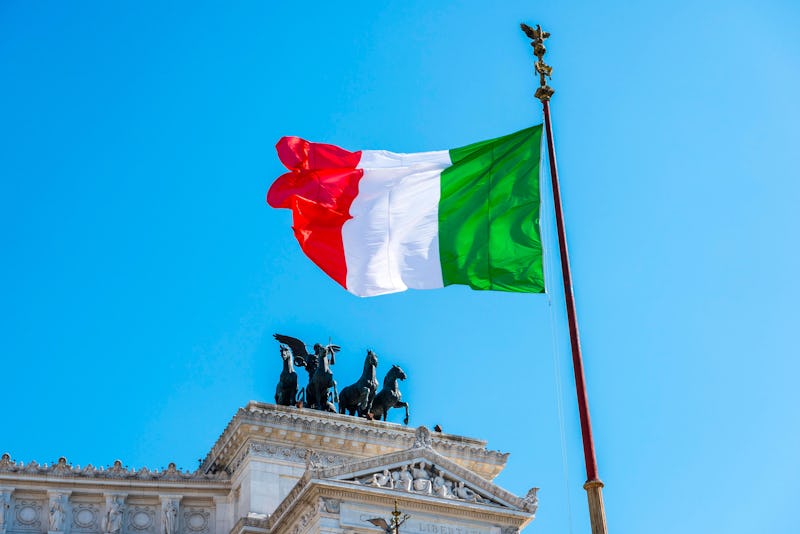 Valentin Wolf/imageBROKER/REX/Shutterstock
Survivors of sexual harassment already have a lot of reasons why they might not report their harassers — and now, Italian women have one more reason to add to that list. After Elisabetta Cortani accused Carlo Tavecchio of sexual harassment, Italy declared that Cortani was too old to be sexually harassed. Prosecutors dropped the case in part because they claimed that Cortani was not young enough to experience sexual harassment.
The New York Times reported that prosecutors in Rome dismissed a sexual harassment case against Tavecchio, who used to head up the Italian soccer federation — a powerful position in a country as soccer-obsessed as Italy is. Tavecchio's accuser was Cortani, who is also involved in the sport, as the head of the female side of the Lazio club in Rome.
According to The Guardian, Cortani alleged that Tavecchio groped her, tried to kiss her, and spoke in vulgar terms while the two were alone in a meeting in 2015. At another meeting between the two in 2016, Cortani wore a hidden camera that she says caught another episode of sexual harassment. Once she brought the charges up in court, though, The Guardian reported that Roman prosecutors decided that they believed the charges to be accurate — but that they would not carry the case through to its conclusion.
NPR wrote that their decision was based on a number of factors, and only one of them was based in legal reasoning — the charges, they said, were coming too late. They also claimed that that Cortani knew Tavecchio well enough and was old enough not to be intimidated by any actions of his.
"Maybe I am old for them," the New York Times wrote that Cortani said in an interview. "But I can assure you that I felt in a position of subordination, I felt afraid. Because being in that room meant being in the heart of Italian soccer. And in that room, subordination and fear have no age."
According to the Times, Cortani is 53. Tavecchio is 74. In dismissing the case, the lawyers said that Cortani's charges were "incompatible" with her age, the Times wrote.
The Times reported that Tavecchio had already been forced to step down from his position at the heights of Italian sport, and that he became an even more greatly disliked figure after the Italian soccer team didn't qualify for the 2018 World Cup.
In addition to the claim from Cortani, which the Times reported that Tavecchio denied, Tavecchio also has a history of saying racist, homophobic, and anti-Semitic things. The Times wrote, however, that he gained his position at the head of Italian soccer despite expressing these views.
Cortani is battling much more than just one man who fell from his lofty position. Sexual harassment — and the blasé reaction to charges of it — are a bigger problem in Italy than almost anywhere else in Europe, according to the New York Times.
"In Italy, [#MeToo] certainly hasn't had the same effect. In our country, there are no harassers," the Times reported that Laura Boldrini, the president of Italy's lower house of parliament. "[Women] know that in this country, there is a strong prejudice against them."
Cortani also referenced this culture keeping women silent in a post she wrote for a Lazio fan blog in Italian, which the Times translated.
"I certainly know that many women have and often want to forget how much they have gone through for shame, for reticence and for fear of being pilloried," she wrote on the blog. "This true motive for silence doesn't just happen to actresses and beautiful models, it happens everywhere and everyday."