Elizabeth Acevedo's Twitter Feed Uplifts Blackness In The Latinx Community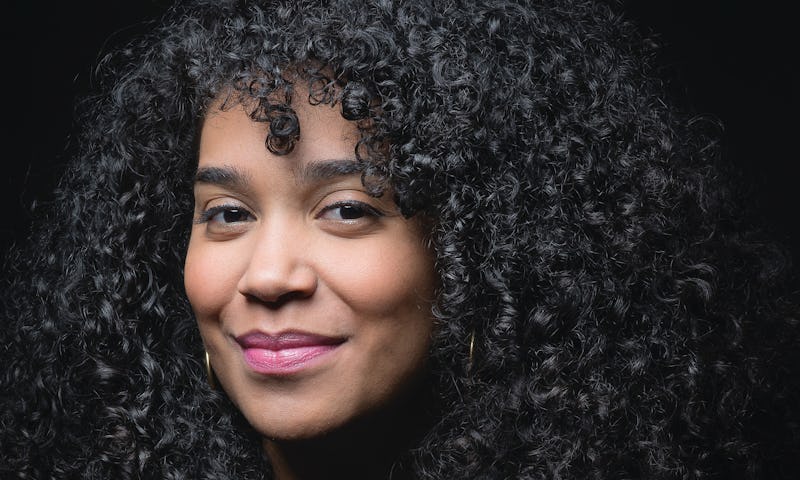 Photo Credit: HarperCollins Publishers
Elizabeth Acevedo is putting Afro-Latinas front and center — right on the cover of her award-winning novels. The author of New York Times bestseller THE POET X has been a force in multiple spaces, as both a National Slam Poetry champion and a TED Talk speaker. But along with her massive success, Acevedo makes sure to be accessible on social media, bringing young writers of color along her literary journey in real time. That's why she's included in this special edition of Bustle's Must Follow, in which we highlight the incredible Latinx voices you need to follow on Instagram and Twitter.
Describe yourself in one line, including how you identify and what you do.
"I am an Afro-Dominicana writer & poet."
What do you hope people take away from following you on social media?
"I try to bring my writing life into social media: the behind-the-scenes look into my research on blackness in Latin America, resistance movements in the Caribbean, as well as the everyday life living in DC and loving up on my family. I hope my social media helps to demystify a writer's life and research and to broaden folks' perspective about what it means to live a creative life."
When did you first feel that you were a voice for the Latinx community?
"I was lucky that in 2014 several of my poetry videos went viral. Seeing the connection that people had to my work, understanding that so many of my personal stories were shared by so many people across the Latinx community, really gave a different gravity to the work that I was putting out into the world. I think it was then that I began to feel a certain responsibility to the fact that I was speaking to my community and sharing our stories, and since then I've wanted to ensure I continued to do so as responsibly and accurately as possible."
Who's another Latinx person you would recommend to follow on social media?
"I love the accounts @AINTILATINA and @afrolatinas_ — I think they share a lot of dope work around the Afro-diaspora in Latin American and the Hispanophone Caribbean, as well as focus on Afro-Latinidad in the U.S. I love that they use their platforms to share images of Black Latinidad not always shared on mass media and that they further conversations around identity in accessible ways."
Follow Elizabeth Acevedo on Twitter, @AcevedoWrites.