Elle & L'Oreal Are Beauty's Newest Duo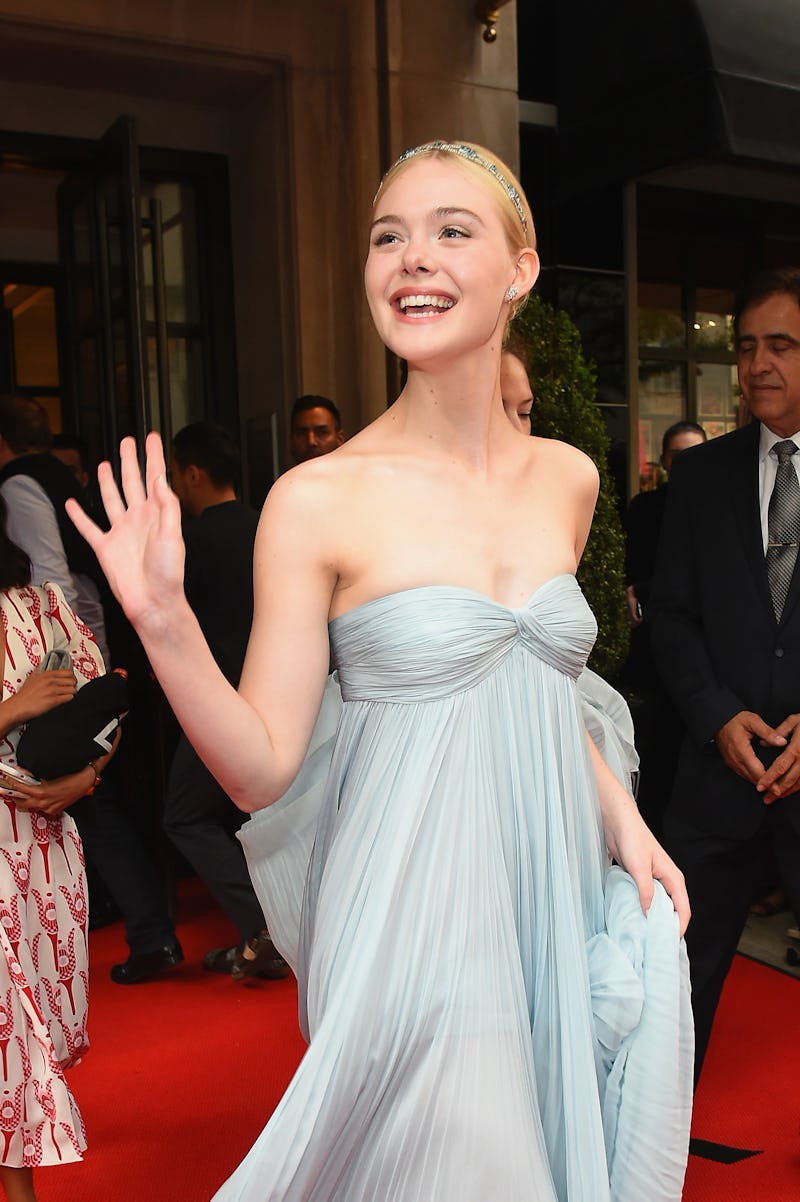 Ben Gabbe/Getty Images Entertainment/Getty Images
Congrats are in order and you are about to start seeing her lovely face more often in ad campaigns, magazines, and drugstore signage. Actor Elle Fanning is the newest L'Oreal Paris brand ambassador, according to Women's Wear Daily. She joins a lineup of spokespersons that also includes Susan Sarandon, Julianne Moore, Eva Longoria, and Blake Lively. As Fanning noted in a post on her official Instagram, she is now a "Lorealista!" Adorbs!
The blonde-haired star, who is a veteran of her craft even though she just turned 19, will first appear in the campaign for the brand's Paradise mascara.
Partnering with the venerable mass market beauty brand was pretty much a no-brainer for Fanning, who floated across the red carpet at the 2017 Met Gala in an ice blue, strapless, and pleated confection with an empire waist by Miu Miu. That's because her grandmother is a fan of the brand's lipsticks, so her relationship with the brand is long-running and specific. Our sense of smell is closely linked to our memories and Fanning remembers the distinct fragrance of a L'Oreal lippie.
She told WWD, "When I was little, it was always so comforting — I just remember that L'Oréal lipstick smell."
Fanning notes in her caption that she is stoked to be affiliated with a brand that celebrates females. Of course she revealed the news while slicking her lips with a maroon shade. Her grandmother would be proud.
In addition to her new gig with a major makeup brand, Fanning graces the cover of the June issue of Vogue. 2017 is shaping up to be her year.
It makes sense for L'Oréal to recruit Fanning to rep the brand and here's why! It deepens the company's connection with millennials, since she is one of them.
Fanning, who played a transgender teen in 3 Generations and is celebrated for roles in Super 8 and Maleficent, told WWD that she wants to use her celebrity, social media, and this partnership to encourage positivity. She told the outlet "To have little beauty anecdotes or confidence-boosters, or something along those lines shared by L'Oréal, I think is a really crucial thing."
It sounds like Fanning is going to be an IRL embodiment of the brand's enduring "Because you're worth it" tagline.