Emma Roberts Is Now A Brunette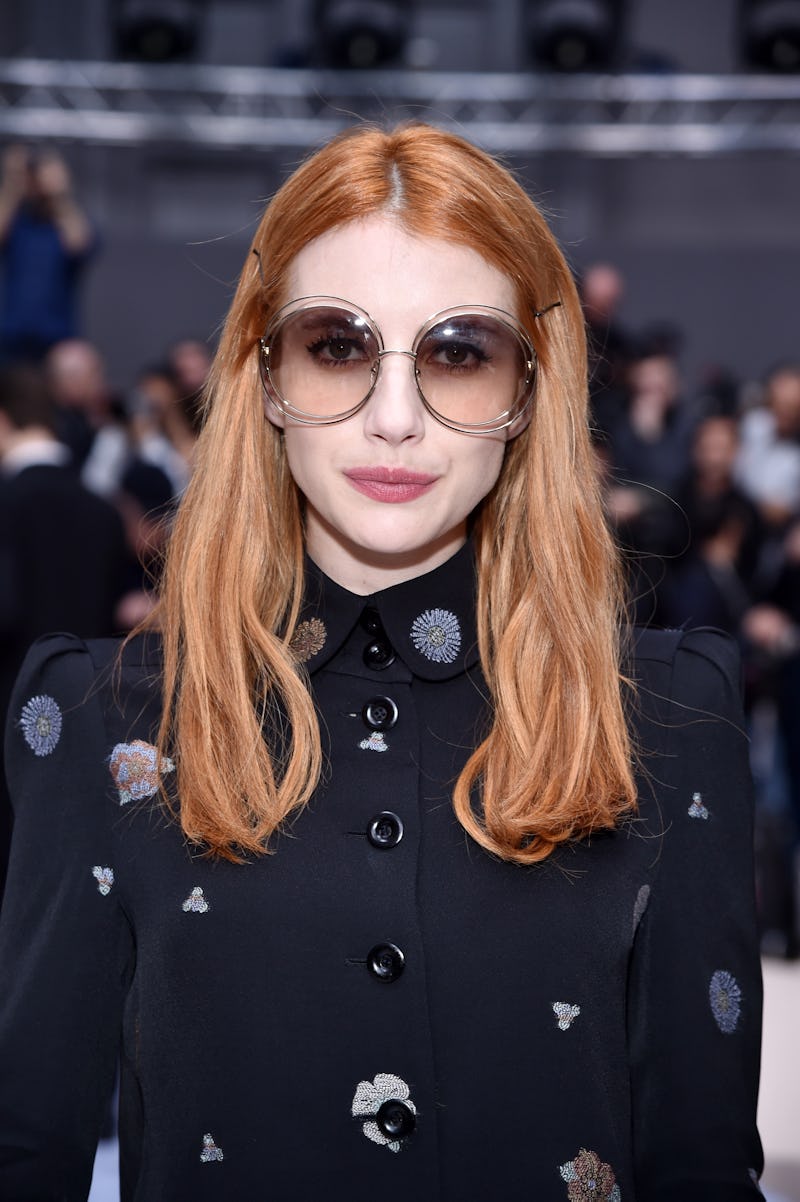 Pascal Le Segretain/Getty Images Entertainment/Getty Images
It's the season of celebrity hair changes, and they're not disappointing. While Katy Perry and Kristen Stewart went lighter with their styles, this A-lister is opting for the opposite hue. According to her Instagram post, Emma Roberts is now a brunette. This is her third hair transformation of the 2017, and each one is a whole lot different than the others.
In just over three months, Roberts has managed to experiment with blonde, red, and brunette hair. It takes a special kind of style to pull off so many different colors this effortlessly, and IMO that's exactly what she's done. The latest hair transformation is what the star calls "Smokey Quartz." According to her Instagram post showing off the new color, the darker color is for an upcoming movie role. Although she didn't announce what that movie is, one thing is for sure — the color looks great.
The color is a chocolate brown with lighter hues throughout. It's completely different than any hair hue that she's rocked before too. Normally, Roberts sticks with blonde and red shades, so I can't wait to see how she styles her new 'do. Here's a look at the long, brown locks, so you can see for yourself just how great she looks with the new color.
Like I said before, this is the third hair transformation of the year. That's an average of one color per month. Not too shabby! Something tells me that it won't be the last either. She started the year with a fresh new cut, going from long blonde hair to a short bob instead.
Then came my personal favorite, which was Roberts' "cayenne spice" shade. Instead of her typical shade of red, she opted for something a little bit bolder. If you're looking for hair inspiration, this is the A-lister to follow — no matter what your style is.
Fans are loving all the recent changes too. She's even inspiring some people to switch up their look too. Here's what Twitter has to say about her recent hair changes.
This reaction is over the brown locks.
Simple and to the point.
True.
Roberts' saves the day.
Pick a color any color.
I can't wait to see which way she goes on the color spectrum next!