Erika Jayne Embraced Her 'DWTS' Sexuality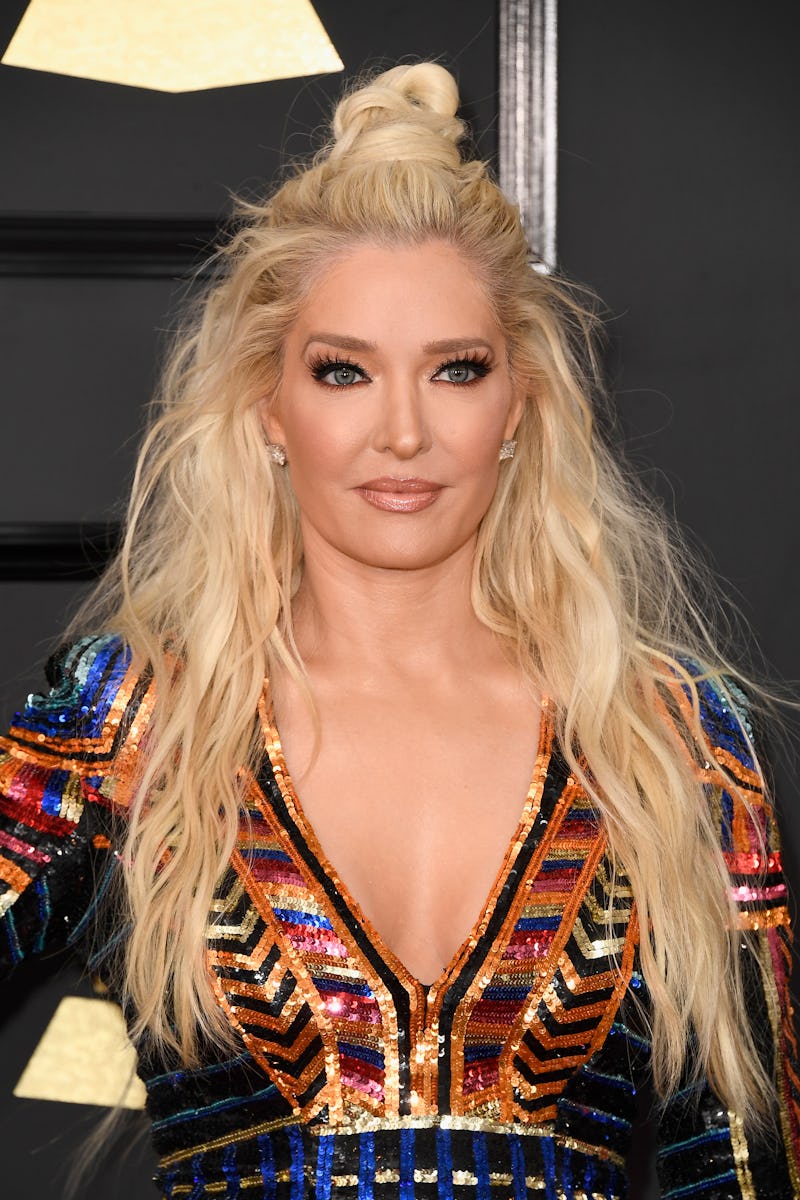 Frazer Harrison/Getty Images Entertainment/Getty Images
When I heard that Erika Jayne aka Erika Girardi aka the queen of the Real Housewives Of Beverly Hills was going to be on Dancing With The Stars, I was overjoyed. I love this woman on Bravo, and I love that she's on Dancing With The Stars Season 24. Whichever persona she's locked into, Erika is always very real and very funny, and that's something that every season of every reality television show needs. Erika Jayne embraced her sexuality on Dancing With The Stars, and I was absolutely OK with her whole performance.
One of the points of being on Dancing With The Stars is having a platform for your projects, so it's not a surprise that Erika decided to dance to her new song, "XXpen$ive". Her act is full of sexuality, and so was her first dance. Erika is always a big proponent of women of any age owning their sexuality and doing what they want to do, so her over-the-top, highly stylized Dancing With The Stars performance hit all the right notes. Unfortunately, judge Len Goodman didn't feel the same way, because he called Erika's cha cha "raunchy." Um, ew? I know that Len can be a stick in the mud, and in some instances, he's right — he is a stickler for lines and steps and all that, but to deny a woman her expression of sexuality is lame. He doesn't have any right to judge her persona. He can judge her steps, and that's about it.
Luckily, Erika didn't seem too fazed by Len's comments, and the rest of the judge's statements were pretty good. If I know anything from watching Erika on Real Housewives Of Beverly Hills, she's going to keep on keeping on and not let anything bother her.