Erika L. Sanchez's Twitter Feed Is Constant Motivation To Embrace Imperfection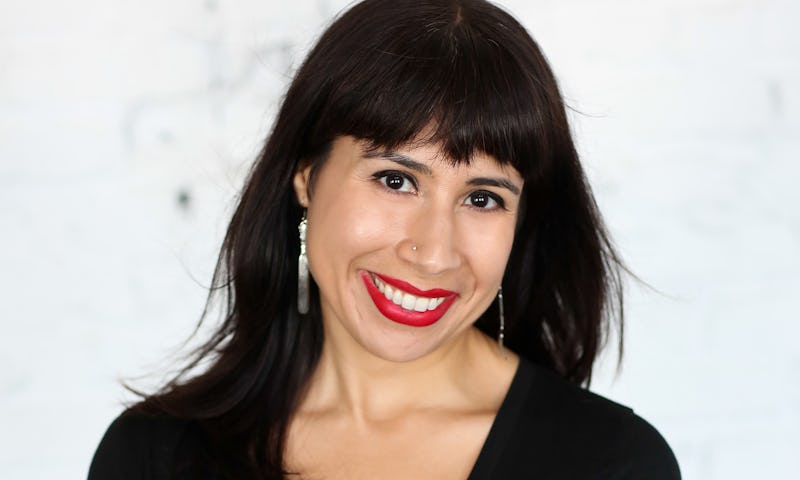 Photo Credit: Robyn Lindmann
Thanks to constant images of what a woman "should be," many of us grow up chasing the notion of perfection. Add in well-meaning parents, and that pressure can be magnified. Throw in the feeling of being misunderstood culturally, and that pressure can become just plain unbearable. Erika L. Sanchez uses her novels to dismantle the idea of perfection through her characters. The New York Times best-selling author of I Am Not Your Perfect Mexican Daughter continues to resonate with readers for this very reason. That's why she's included in this special edition of Bustle's Must Follow, in which we highlight the incredible Latinx voices you need to follow on Instagram and Twitter.
What do you hope people take away from following you on social media?
"I hope that people realize what it's like to live with a mental illness. Depression is a medical condition like any other and should not be stigmatized. I also hope people enjoy all the embarrassing personal information I share. Being a person is both so humiliating and hilarious. Lol."
When did you first feel that you were a voice for the Latinx community?
"Last year I was included in the Chicago Humanities Festival, which was exciting because I love my hometown. The talk took place at the Cultural Center and the auditorium was filled with hundreds of people. I was a little stunned by the size of the crowd. I thought to myself, 'Oh my God, all these people care about what I think?' No one ever cared about my opinions when I was growing up, so it still feels surreal."
Who's another Latinx person you would recommend to follow on social media?
"My mentor Rigoberto González is a great writer and human. He's fancy and snarky, and always promoting the work of other writers. @MariposaBoy."
Follow Erika L. Sanchez on Twitter, @ErikaLSanchez.