Ethiopia Just Swore In A Women's Rights Activist As Its First Female Supreme Court Chief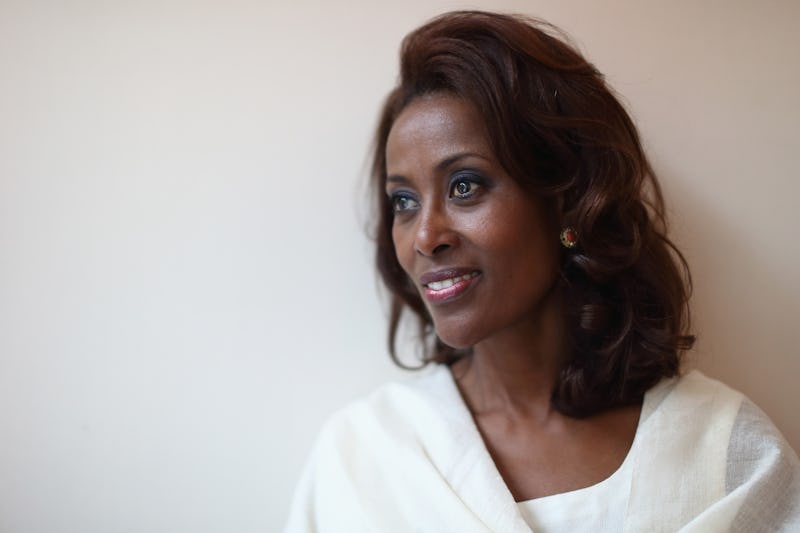 Andreas Rentz/Getty Images Entertainment/Getty Images
Ethiopia's gender equality efforts are getting some well-deserved attention lately. On Oct. 16, the country's prime minister Abiy Ahmed appointed women to half of the positions in the cabinet. Last week, Sahle-Work Zewde was elected the first woman president by the Federal Parliamentary Assembly. Now, on Thursday, Meaza Ashenafi became Ethiopia's first female Supreme Court chief.
According to Reuters, Ahmed said that he nominated Ashenafi "with the first belief that she has the capacity required with her vast international experience in mind."
Ethiopian Chief of Staff Fitsum Arega tweeted the news on Thursday. "Abiy Ahmed nominated Meaza Ashenafi as the first woman Federal Supreme Court President," Arega said. "Ethiopia's march towards gender parity in key leadership positions continues unabatedly. Congratulations!"
Arega also tweeted about the professional experience that Ashenafi, who was previously a high court judge, had. "Meaza Ashenafi is one of #Ethiopia's most seasoned lawyers and a prominent women rights activist," he said, adding that "she brings a track record of competence and relevant experience to the role."
Ashenafi is a founder of the Ethiopian Women Lawyers Association. She's also worked as an adviser on issues related to gender and women's rights for the United Nations Economic Commission for Africa. Heralded as a symbol of empowerment for women in the country, Ashenafi fought against child marriages in rural parts of Ethiopia. Her efforts were highlighted in the 2014 film Difret, which Angelina Jolie was an executive producer on.
Ahmed's entry into the Ethiopian government has brought about critical changes especially on the frontiers of gender parity, foreign relations, and civilian rights. For instance, the young prime minister has opened the doors for Ethiopian exiles to return to the country if they wish to. When it came to foreign policy, Ahmed has made efforts to mend bilateral relations with the neighboring Eritrea.
Ahmed was elected the country's prime minister in April and is only 42 years old. One of the significant changes he has made is the aforementioned appointment of women ministers to the Ethiopian cabinet. The premier said in October that women were "less corrupt than men" and were more likely to work toward sustainable and peaceful solutions.
Among those to become ministers for the first time were Aisha Mohammed, who serves as the country's defense minister, Muferiat Kamil as the minister of peace, Fetlework Gebre-Egziabher as the minister of trade and industry, Dagmawit Moges as the minister of transport, and others.
Given Ashenafi's extensive experience in dealing with issues concerning female autonomy, movement, and legal representation, her position as the country's first female Supreme Court chief may bring about even more robust and consistent laws on gender equality and safety. After all, she is expected to shed more light on violence against women through her own professional expertise.
It may not just be a positive change for the women of Ethiopia but also those in surrounding nations and beyond. With Zewde spearheading the nation as its president, a cabinet with half of its members that are women, and now Ashenafi, Ethiopia seems to be on its way to making gender equality entirely possible.