Yes, Tate Will Be In 'AHS: Apocalypse' — But Evan Peters Is Playing Someone Else, Too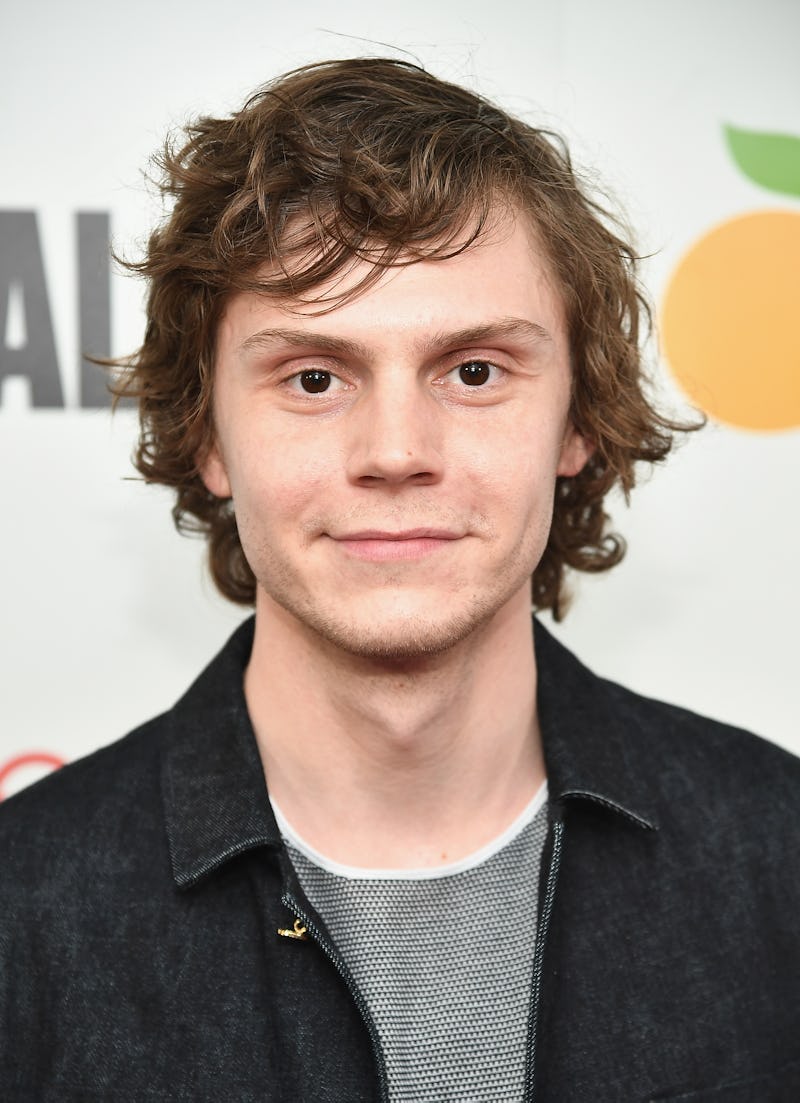 Dimitrios Kambouris/Getty Images Entertainment/Getty Images
When Ryan Murphy confirmed that the eighth season of American Horror Story would serve as a crossover between Murder House and Coven, fans were understandably excited. Connecting these two equally fascinating worlds is an amazing prospect. But just because we're heading back to familiar territory doesn't mean there won't be any new faces to welcome into the fold. Take Evan Peters' AHS: Apocalypse character for example — or should we say characters, as in plural.
Back in August, Murphy posted an Instagram photo of Peters on set, confirming that he'd be reprising his role as Tate Langdon, who was best known for terrorizing the Harmon family in a variety of unsettling ways inside Murder House. (Who could ever forget that black latex body suit?) "Tate. Happy to be home," Murphy captioned the image with. It's unclear how Tate will fit into the overall Apocalypse narrative, but considering that he's the father of the now-adult Michael Langdon, who is considered to be the "Anti-Christ" and will be played by Cody Fern, it makes sense for him to be around. But will he be proud of the "end of days" vendetta his son seems to be carrying out or will he attempt to rise up against him?
However, Tate won't be the only character Peters will be portray this season. Though it's unclear if Coven counterpart Kyle Spencer (aka FrankenKyle) will make an appearance at any point, Murphy told Deadline back in April that Peters would also be playing a "comedic hairstylist" in the upcoming season and serve as the grandson to Joan Collins' character.
In fact, you're able to catch a glimpse of him in the official American Horror Story: Apocalypse trailer. He's on a plane with his grandmother and a few other unfortunate passengers who soon discover that the pilot is nowhere to be found. That's not great news to hear, especially since the plane is already up in the air.
Apart from his bleach blonde hair and unfortunate flying circumstances, there isn't too much else we know about this other persona Peters will be taking on. Does he have what it takes to survive the Apocalypse or will he become one of the many casualties? Right now it's too early to say one way or the other. It's even possible that both of Peters' characters could cross paths with one another. (One can only imagine how that conversation would go!)
Anything is possible on American Horror Story, but considering that Tate is unable to leave Murder House 364 days of the year (the exception being Halloween when the dead can roam free among the living), odds are this hairstylist would have to come to Tate in order for any interaction to happen. Or does Michael potentially have the power to release the ghosts from the confines of Murder House so long as they join him in his evil endeavors? So much is possible. Either way, expect to get at least double the amount of Peters as usual this season. The end of the world never looked so good.