Evangeline Lilly's Experience Doing Nude Scenes On 'Lost' Sounds Absolutely Infuriating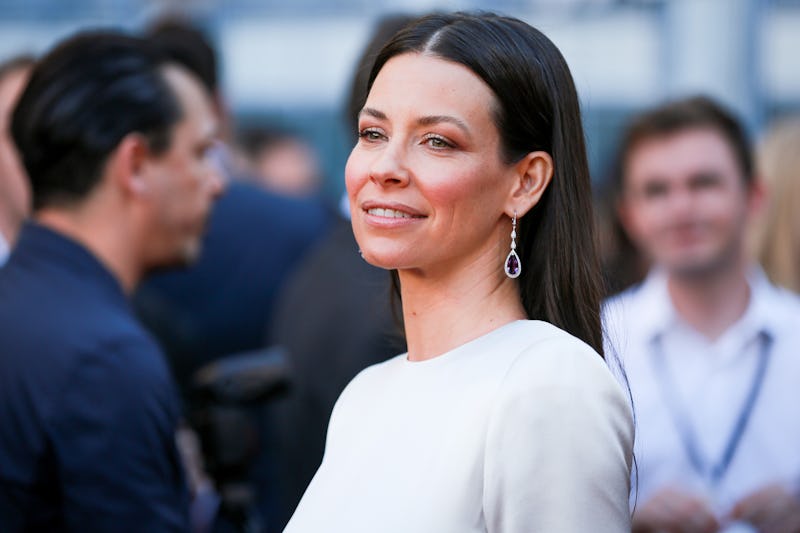 Rich Fury/Getty Images Entertainment/Getty Images
Before she ever used a bow and arrow in The Hobbit or donned a Wasp costume, Evangeline Lilly was known best for her role as Kate Austin in the ABC hit series Lost. But while fans may have enjoyed falling down the hatch-like rabbit hole of theories the show inspired, Lilly's experience on the set wasn't always enjoyable. In fact, during a recent episode of The Lost Boys podcast, Lilly opened up about what it was like doing nudity scenes on Lost and revealed why she eventually refused to take part in them altogether.
UPDATE, 8/4/18: Lost Creators and executive producers J.J. Abrams, Damon Lindelof, Jack Bender and Carlton Cuse issued a joint statement apology to Deadline: "Our response to Evie's comments in the media was to immediately reach out to her to profoundly apologize for the experience she detailed while working on Lost. We have not yet connected with her, but remain deeply and sincerely sorry. No person should ever feel unsafe at work. Period."
EARLIER: "In Season 3, I'd had a bad experience on set with being basically cornered into doing a scene partially naked, and I felt had no choice in the matter," Lilly explained during the podcast. "And I was mortified and I was trembling and when it finished, I was crying my eyes out and I had to go on do a very formidable, very strong scene there after."
Unfortunately, this wasn't the only time Lilly ended up feeling this way. A repeat situation presented itself the following season when she was asked to do another scene involving some form of nudity after which Lilly decided it was time to put her foot down and take matters into her own hands. "In Season 4, another scene came up where Kate was undressing and I fought very hard to have that scene be under my control and I failed to control it again," Lilly said. "And so I then said, 'That's it, no more. You can write whatever you want — I won't do it. I will never take my clothes off on this show again.' and I didn't."
Of course, the over-sexualization of female characters is nothing new. A 2011 study released by USC's Annenberg School for Communication & Journalism (as per The Huffington Post), revealed that women in top grossing films are much more likely to be seen in sexy clothing (25.8 percent to men at 4.7 percent) and more likely to be partially naked (23.6 percent to 7.4 percent). Not wanting to fall into the stereotype, Lilly fought hard against shifting the focus of Kate's story to her body and love life. But getting her way wasn't always easy, especially considering she was one of the only female stars on a very male-dominated show. And at times, it made her come to resent her character. She explained in the podcast:
"Not at the beginning — she was kinda cool [then] — and then as the show went on, she became more and more predictable and obnoxious. Because I felt like my character went from being anonymous — really having her own story and her own journey and her own agendas — to chasing to men around the island and that irritated the shit out of me. And I did throw scripts across rooms when I'd read them because I would get very frustrated by the diminishing amount of autonomy she had and the diminishing amount of her own story there was to play."
Lilly added:
"I wanted her to be better, because she was an icon for strength and autonomy for women, and I thought we could have done better than that."
It's too bad the writers felt they needed to lean so heavily into the love triangle plot between Jack, Kate, and Sawyer, but even if Kate fell a little short in properly representing women, Lilly proved to be a big enough inspiration for the both of them.