A Sisqó Imposter Hit Up New York Fashion Week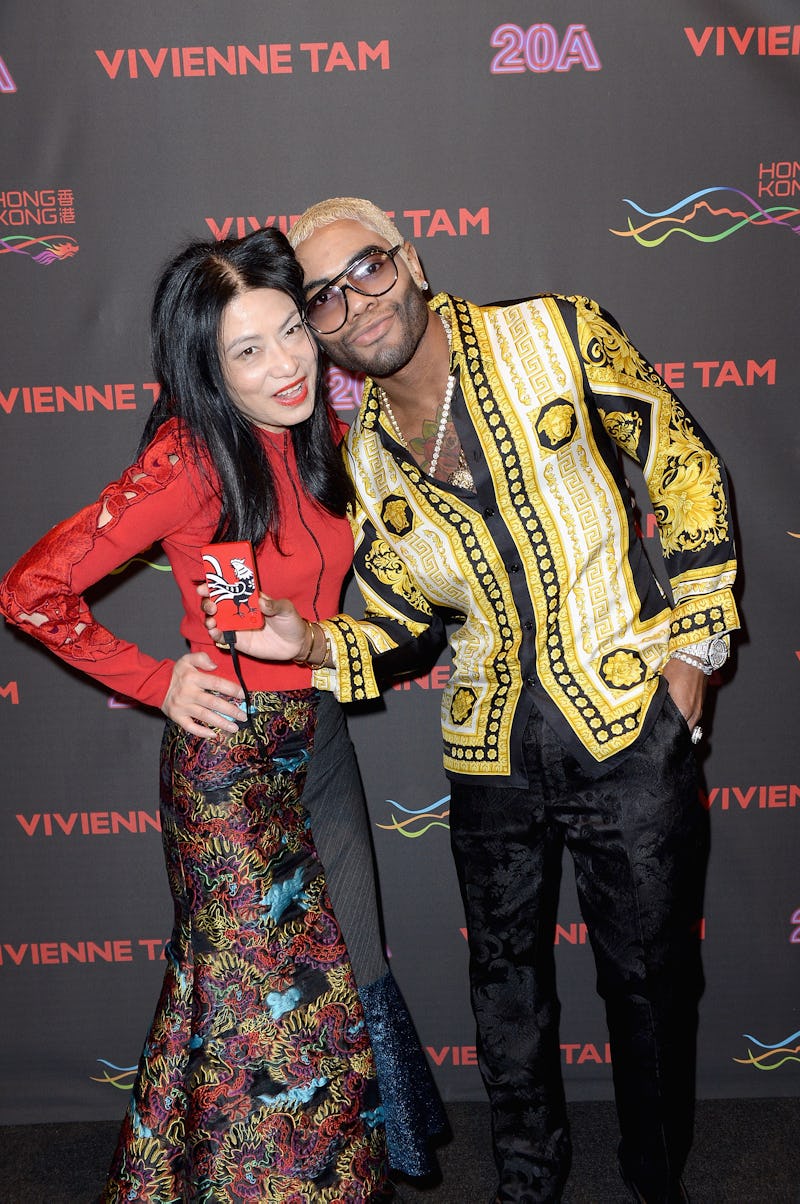 Gustavo Caballero/Getty Images Entertainment/Getty Images
As a heterosexual woman with two eyes and a pair of functioning eardrums, I ride for Sisqó, so I got completely overexcited to hear about a recent spotting at a super trendy fashion show. But Sisqó wasn't at New York Fashion Week. Everyone just thought he was. A lot of very important fashion people were fooled by what Page Six is calling an "imposter," and, even more wonderfully, "Sham Sisqó." Deep breaths, readers. Fake Sisqó had bleached and cropped his hair to resemble real Sisqó, and he successfully made it to the front row at the Philipp Plein and Vivienne Tam shows, as well as to the Yeezy show. Hell (Sis)nó.
The plot thickens: not only did parallel universe Sisqó allegedly brag about playing fictional shows in the Meatpacking District, but he reportedly tried to talk his way onto some wealthy guy's private jet headed to the Caribbean. At this point, he allegedly had to give passport details revealing the name Gavin Barnes (FYI: Sisqó's real name is Mark Althavean Andrews) and a birth year of 1986 — so, way too young to be the real deal.
However, Barnes, who denies that this is his real surname, told Page Six, "I never said I was Sisqó. People thought I was him, and that wasn't cool."
This whole thing is a teeny bit hilarious. After all, if you actually are a Sisqó fan, you probably follow the musician on Instagram, and you could have seen that he was nowhere near the Big Apple. I mean, he's quite clearly in Las Vegas right now. This isn't a state secret.
But Mr. Barnes' elaborately tailored hair and clothes that perfectly resembled Sisqó's entire aesthetic got the people at New York Fashion Week to think he was the most important popular music artist of the late '90s, not to mention granted him some of those sweet, sweet celeb privileges, like front row seats. Unintentional though it may have been, there's a note of hilarity and wish fulfillment here. And, whether or not you choose to believe that Mr. Barnes didn't mean for any of it to happen, you have to disagree with his assessment that this "wasn't cool." There's very little that I would consider cooler.
And on Friday, with this wonderfully juicy story, we are all winners.