Everything To Pack For Your Summer Vacay To Brazil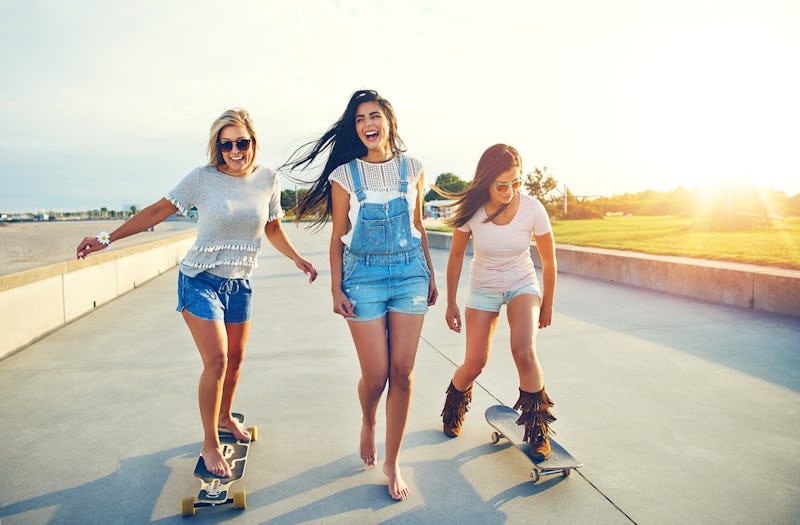 Fotolia
There's something so exciting about plotting your summer travels, whether you're jet-setting to the ends of the earth or mapping out more low-key affairs. First, there's the inevitable internal back and forth of deciding whether to pull the trigger and book the trip. This exhaustive process usually includes checking the flight and hotel prices on a daily (or hourly) basis, researching the best local restaurants and hangouts, scrolling through Instagram for the most picturesque spots, and a whole lot of daydreaming. When you finally decide to rip the Band-Aid off and book the trip, that's when the real fun begins. Finally, you can get excited about packing for your summer vacation.
Traveling in the height of the summer presents the perfect opportunity to shine some light on your winter-worn closet. That's why we've teamed up with Havaianas — the brand that just cemented its rep as an authority on summer by debuting its first sunglasses collection — to help you nail down your travel essentials with ease.
So try punching up your packing list with a sunny yellow swimsuit, a fringy little white dress, and floral flip flops. Up the ante on your sun protection with a pom-pom embellished hat and reflective shades, and don't forget to pack a portable charger to make sure your phone's ready to capture memories along the way. Bon voyage!
Mellow In Yellow
The Spring '17 runways were covered in yellow dresses and separates alike. Take the runway to the beach by trying this on-trend swimsuit with well-placed cutouts. You're sure to get lots of use out of this for vacation and beyond.
Mara Hoffman swimsuit, net-a-porter.com.
In Full Bloom
Fully embrace vacation mode with flip flops in a wanderlust-inducing print. There's nothing better than being able to slip them on and go when you're off-duty. Plus, a textured footbed makes sure your feet stay comfy no matter where your vacay may take you.
Havaianas flip flops, havaianas.com.
Denim Darling
Never leave home without a light layer, even if you're off to the most tropical destination. This jean jacket goes the extra mile with softly distressed edges and a timeless silhouette.
Derek Lam 10 Crosby jacket, revolve.com.
Stay Plugged In
There's nothing better than being free from emails and phone calls while on vacation, but did you even go if you didn't take pics? Keep that phone juiced up for endless Instagrams with a portable charger already outfitted for the tropics.
Sonix Coco Banana Portable Power iPhone Charger, urbanoutfitters.com.
Get A Grip
This season's must-have bag style is undoubtedly the dainty top-handle bag. Live the island life by trying the trend in wicker and leather.
Wicker bag, zara.com.
White Now
In between all of the beachside lounging and relaxation, you're sure to have a few fun night outs on the agenda. You can never go wrong with a little white dress on a hot summer night.
J. Crew dress, jcrew.com.
Pom, Cool, And Collected
Simultaneously shield your face from getting too much sun and add a chic finishing touch to any summer-ready outfit with this pom pom-embellished hat. Trés chic!
Eugenia Kim boater hat, orchardmile.com.
Shady Lady
No vacation look is complete without a great pair of shades. This chic reflective pair will definitely take care of all your lounging needs.
Havaianas sunglasses, havaianas.com.
Splash-Proof Style
Keep your cards, phone, and other valuables safe from the surf in this water-resistant zip-up bag. Its elastic rubber handle makes it easy to clip onto your beach tote on your way out the door.
Water-resistant zip-up, havaianas.com.
This post is sponsored by Havaianas.