Experts Say These 9 Phrases Can Threaten Your Relationship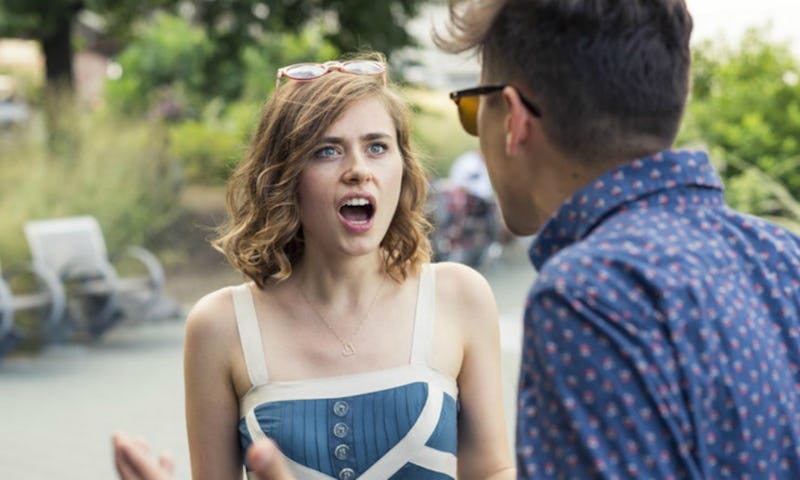 BDG Media, Inc.
When a relationship isn't going well, you know it. You feel disconnected from your partner. You fight, a lot. Or — on the flip side — maybe you don't fight at all. Maybe you don't even talk, but instead just exist in the same space, rotating miserably around each other. Some relationships have a slow decline into misery, while others explode in a giant ball of fire. But are there certain phrases that will end a relationship? Some therapists think so.
On the other hand, some experts think that there's no one phrase that ends a relationship. . "I don't think there is one magical phrase that could end any relationship," Nicole Richardson, LPC-S, LMFT, tells Bustle. "There are four predictable ways to erode your relationship that will absolutely reduce happiness and increase the changes that the relationship will end. John Gottman, PhD calls them the four horsemen; criticism, defensiveness, contempt and stonewalling. Your relationship is in trouble when any of the horsemen appear in your relationship."
While most of us try to be kind and understanding with our partners the majority of the time, there are certain things that we say in the heat of the moment that can have a much bigger effect than we intended. Here are nine phrases relationship experts say to avoid.