Here's What 'Shameless' Fans Predict For Fiona's Future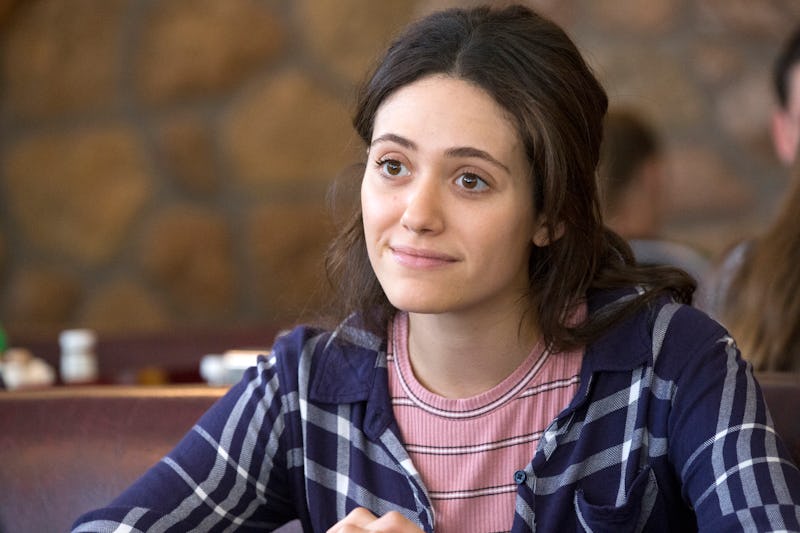 Showtime
The rumors are true, folks. In late August, Emmy Rossum released a statement that she will be leaving her lead role as Fiona Gallagher on Showtime's hit dramedy, Shameless. So naturally, fans are scurrying to conjure up how Fiona might leave Shameless and the Gallagher household once and for all. What many fans might not realize is the actress who portrayed Fiona in the original British version of the show left after only two seasons. Rossum will at least appear in the upcoming Season 9, as she is featured in existing trailers. And while Season 10 hasn't been confirmed just yet, the statements related to Rossum's departure allude to a successful Fiona-less future. But they also both left an opening for her to return.
"I know you will continue on without me, for now," Rossum wrote. "There is much more Gallagher story to be told ... Try not to think of me as gone, just think of me as moving down the block."
Showrunner John Wells joined her sentiment with his statement. "We are hard at work now creating a season nine finale for Shameless which we hope will provide a Gallagher-worthy sendoff for Fiona that honors the great work Emmy has done," he wrote. "It is always bittersweet when an ensemble member decides to move out of the proverbial house, but our door will always remain open for Fiona to return home for a visit, or to move back in."
So it's been made pretty clear that Fiona will likely not join her drug addicted mother, Monica, in the afterlife, but that only eliminates one of these carefully conspired possibilities for her exit.