These British Women Are Breaking Into Grime's Boys' Club & We Couldn't Be Happier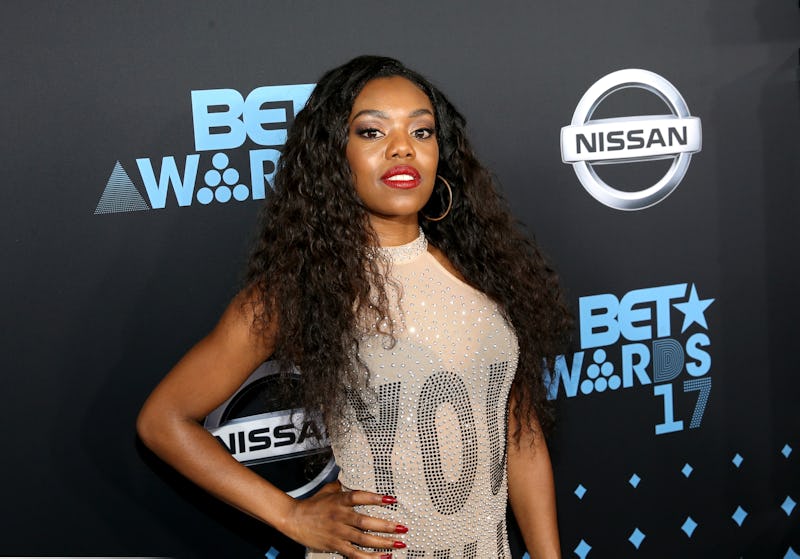 Bennett Raglin/Getty Images Entertainment/Getty Images
Wiley, Dizzee Rascal, Kano, Chip — they're the first names that come to mind when listing the pioneers of grime. In the past few years, grime fans have turned to the likes of Skepta, Stormzy, and Krept and Konan, all of whom have been flying the flag for the London-born genre since it crashed over into the mainstream music scene in 2017 in the UK and beyond. But despite this progress, female grime artists have continued to be overlooked. That, however, is about to change.
For as long as grime has existed, women in the genre have struggled for parity with their male counterparts — a fact fans were all reminded of by this year's Wireless Festival lineup, where only three female artists were on the original bill across the three-day event. You could argue that this is because the genre has historically been male-dominated, with the exception of leading female MCs like NoLay and Shystie (who by the way, are still very underrated). But its current renaissance has brought a host of fresh new female players, all of whom are more than capable of holding their own on a track — a key criteria for success in the genre — and delivering top class bars while at it.
May 25 sees the release of Generation Grime, Sky's new documentary series that delves into the history and origins of the genre. Featuring interviews with the aforementioned stars as well as DJs, producers, and industry experts, the absence of women on screen is very apparent — in episode one we meet one female record executive and Shystie, making the lack of parity seriously noticeable.
The series begins with a focus on the story behind grime, and highlights just how global it has become, having now been adopted everywhere from Australia and the streets of Russia to Western Europe and the States. As the popularity of the genre continues to flourish, it's time we got to know the women of the moment, so here are three of grime's key female players you need to know about in 2018.