The Vast Imbalance Between Men & Women Film Critics Will Infuriate You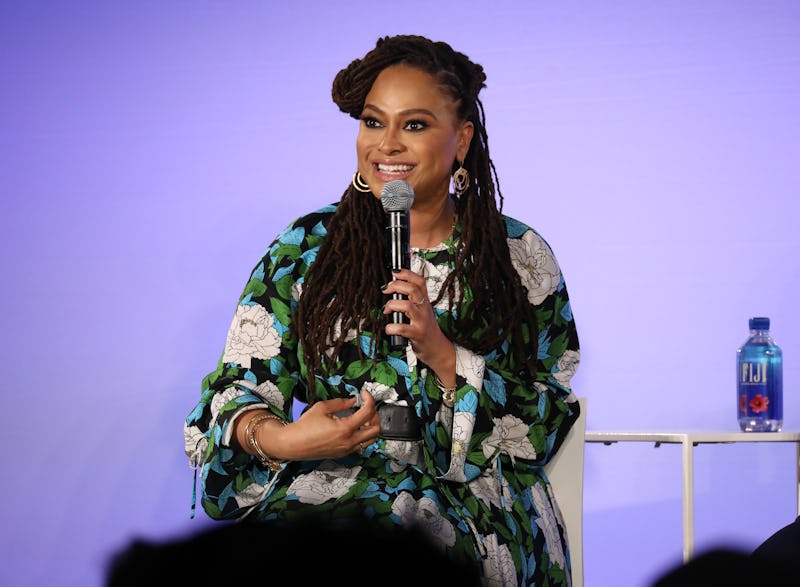 Cindy Ord/Getty Images Entertainment/Getty Images
The gender of the person who's reviewing a movie matters more than the audience may think. A new report from San Diego State University's Center For The Study Of Women in Television and Film shows why we need more female movie critics. The study states that male movie reviewers outnumber female critics two to one, according to The Hollywood Reporter, and it's affecting how movies made by and starring women are perceived. But the good thing is, it's a problem that can be fixed.
The report, Thumbs Down: Female Critics and Gender, and Why It Matters, found that it's not just the number of male reviewers that is so troubling, but how that dominance affects how women's films are reviewed. The most recent edition of the study, which was first conducted in 2007, looked at writers based in the U.S. who work in print, broadcast, and online, whose reviews are aggregated by Rotten Tomatoes. Looking at 4,111 reviews written during the spring of 2018, the report found that 68 percent of the reviewers were men. These men, according to the study, had written 71 percent of the reviews.
While the numbers are upsetting, they are not all that surprising, but the difference in how male and female reviewers do their job is. Specifically in how they talk about women directors.
The report found that male reviewers — who dominated all three types of media and every genre of the movies being reviewed — watched a lower percentage of movies directed by women than female critics. 25 percent of the films female critics reviewed were directed by women, while only 10 percent of the films male critics reviewed were helmed by women.
They were also less likely to make mention of a female director's name or make positive, explicit statements about her work, which may sound like a small thing, but Martha Lauzen, who heads the Center for the Study of Women in Television and Film, explained why it isn't. "Something as simple as the mention of a director's name in a review and labeling that individual as a 'master' of the filmmaking craft can shape the narrative surrounding the director," Lauzen said via a press release obtained by Variety. It can be a make or break moment for a director starting out.
But, the report also found that men were less likely to review movies that featured at least one female protagonist. Films such as these made up only 37 percent of their reviews, while 51 percent of reviews written by women featured at least one woman in a leading role. "These gender imbalances matter because they impact the visibility of films with female protagonists and/or women directors," Lauzen said, "as well as the nature of reviews."
This isn't the first time the need for female critics has been brought to the forefront. Last month at the 2018 Women In Film Crystal + Lucy Awards, Brie Larson called for more diversity in movie criticism after the 2018 USC Annenberg Inclusion Initiative report revealed that the majority of movie critics were white and male. USC's report found that just over 20 percent of the 19,559 reviews the top 100-grossing films of last year were written by women. And, just 4.1 percent of criticism last year was written by non-white women.
In her speech, Larson lamented about how the lack of women reviewers, specifically those of color, are hurting movies made by and made for women. She said:
"Am I saying I hate white dudes? No, I'm not … [but if] you make the movie that is a love letter to women of color, there is an insanely low chance a woman of color will have a chance to see your movie and review your movie."
This is not to say that having more female reviewers will lead to better reviews for female-fronted or directed movies, but having gender parity in movie criticism is better for Hollywood in that it will celebrate more kinds of film. Furthermore, according to the latest Thumbs Down report only 9 percent of female critics, and 3 percent of male critics were of color, so it won't be enough just to hire more female critics, but critics of color as well.
To help make this change, Larson announced that the Sundance and Toronto film festivals will reserve 20 percent of their press credentials for "underrepresented journalists." This is the first step to making sure movie reviewing includes more women not just on the page, but on screen and behind the camera. A win not just for women, but all movie lovers.