Did You Know Fergie Voiced This Iconic Character?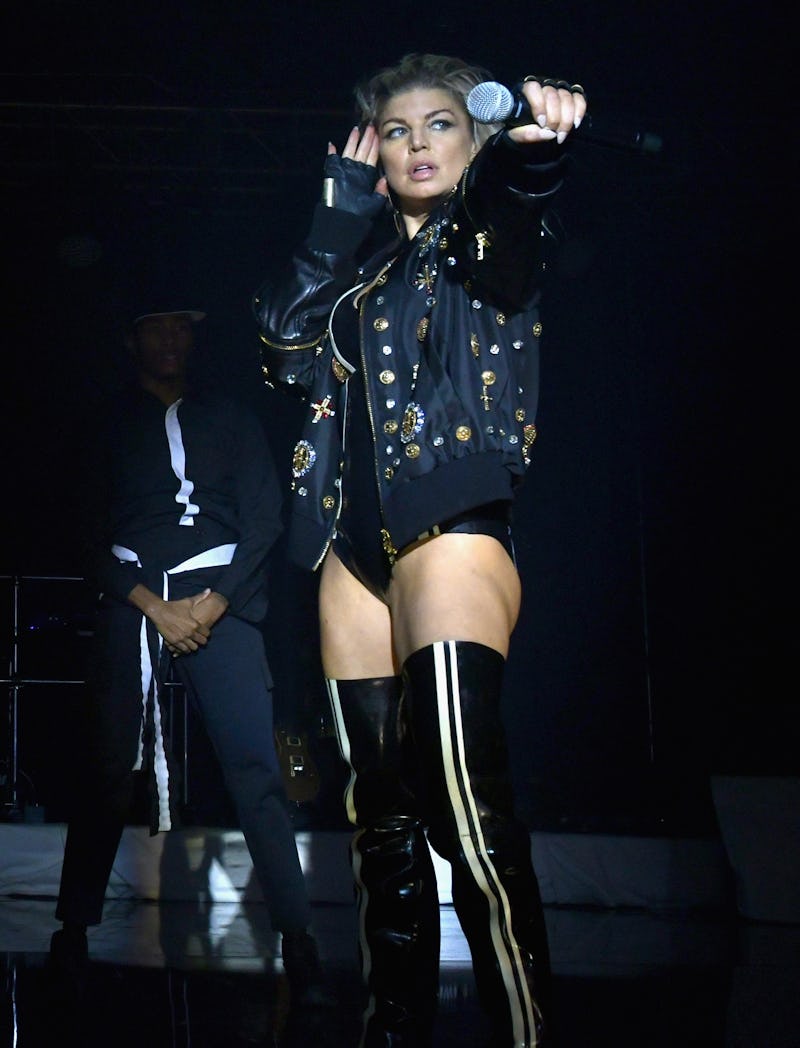 Gustavo Caballero/Getty Images Entertainment/Getty Images
Here's a dose of mind-blowing nostalgia: Stacy Ann Ferguson (better known by fans as Fergie) provided the voice of Sally Brown in a number of Charlie Brown films and shows. Yes, you read that correctly — Charlie Brown's little sister was voiced by Fergie, as in the singer of solo hits like "Fergalicious" and "M.I.L.F. $", former lead singer of The Black Eyed Peas, now-wife of Josh Duhamel, and mother of one. Kinda crazy, right?
Obviously Fergie wasn't the only person to provide the voice of Sally. The character made its first appearance in A Charlie Brown Christmas back in 1965, a decade before Fergie was born in 1975. In fact, more than two dozen different actors have been associated with Sally, including Full House star Jodie Sweetin and Kristin Chenoweth, who played Sally in the Broadway revival of the musical You're a Good Man, Charlie Brown.
However, Fergie is likely the voice of Sally that a lot of millennials heard while growing up. She played Sally in two TV specials (It's Flashbeagle, Charlie Brown and Snoopy's Getting Married, Charlie Brown), as well as the the 1984 season of The Charlie Brown and Snoopy Show. Want to see proof? Check out the clip below from Snoppy's Getting Married.
Now, keep in mind that Fergie was only around 10 years old when she voiced Sally, so of course, the character doesn't sound exactly like the Fergie you know today. Even so, it's a pretty surprising revelation, right? Don't worry, you're definitely not alone if this is new information to you. Between fans on Twitter and commenters on YouTube, people seem shocked by the fact that Fergie voiced a Charlie Brown character.
Although Charlie Brown was Fergie's first gig providing the voice for an animated character, she's done additional voice work over the years. You know, when she wasn't busy being an international pop star. According to IMDb, Fergie's had roles in movies like Marmaduke and Madagascar: Escape 2 Africa, TV series like The Cleveland Show, and more. But nothing is as iconic, or mind-blowing, as her portrayal of Sally Brown.