Quotes About The First Day Of Summer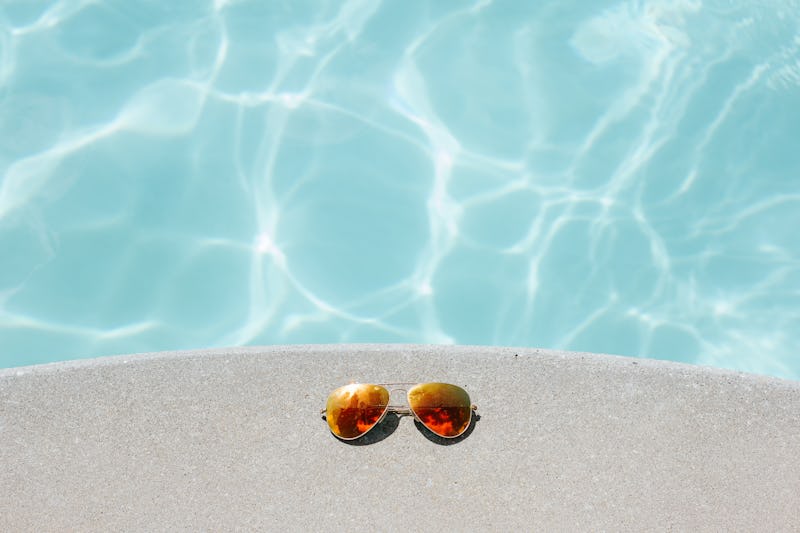 The first day of summer is always something be excited about, and this year's first day of summer is no exception. To help you get in the mindset of everybody's favorite season, here are a few quotes about the first day of summer quotes to read this Wednesday, June 21. From Sylvia Plath to Truman Capote, the authors of these lovely quotations have a way with words, and they prove it with their musings on summer below.
Summer is a season that's symbolic of so many things, and it always is welcome after a long, cool winter and rainy, wet spring. Even if your part of the world gets unbearably hot and humid during the months of June, July, and August, there's no denying the beauty of lush, green gardens. Summer serves as a catalyst for nature, and that's always something worth celebrating.
Spread the joy of summer with your friends and family by posting one of these quotes on your Facebook wall, Twitter account, or even Instagram. Summer's going to be here for a while, so you might as well take advantage of it while you can. Besides, once the chilly months of winter roll around, you'll likely be wishing that summer lasted year round.
1. "Everything good, everything magical happens between the months of June and August." — Jenny Han
2. "Deep summer is when laziness finds respectability." — Sam Keen
3. "And so with the sunshine and the great bursts of leaves growing on the trees, just as things grow in fast movies, I had that familiar conviction that life was beginning over again with the summer." — F. Scott Fitzgerald
4. "If it could only be like this always – always summer, always alone, the fruit always ripe and Aloysius in a good temper..." — Evelyn Waugh
5. "We cannot stop the winter or the summer from coming. We cannot stop the spring or the fall or make them other than they are. They are gifts from the universe that we cannot refuse. But we can choose what we will contribute to life when each arrives." — Gary Zukav
6. "In the long dusks of summer we walked the suburban streets through scents of maple and cut grass, waiting for something to happen." — Steven Millhauser
7. "The beauty of that June day was almost staggering. After the wet spring, everything that could turn green had outdone itself in greenness and everything that could even dream of blooming or blossoming was in bloom and blossom. The sunlight was a benediction. The breezes were so caressingly soft and intimate on the skin as to be embarrassing." — Dan Simmons
8. "Hot weather opens the skull of a city, exposing its white brain, and its heart of nerves, which sizzle like the wires inside a lightbulb. And there exudes a sour extra-human smell that makes the very stone seem flesh-alive, webbed and pulsing." — Truman Capote
9. "We cannot stop the winter or the summer from coming. We cannot stop the spring or the fall or make them other than they are. They are gifts from the universe that we cannot refuse. But we can choose what we will contribute to life when each arrives." — Gary Zukav
10. "August rain: the best of the summer gone, and the new fall not yet born. The odd uneven time." — Sylvia Plath
11. "In the summer, the days were long, stretching into each other. Out of school, everything was on pause and yet happening at the same time, this collection of weeks when anything was possible." — Sarah Dessen
12. "Reading is a joy for my kids, and to swing in a hammock on a lazy summer day reading a good book just goes with summer." — Marcia Gay Harden
Images: David Lezcano/Unsplash