5 Bustle Editors Discover Their Signature Lip Color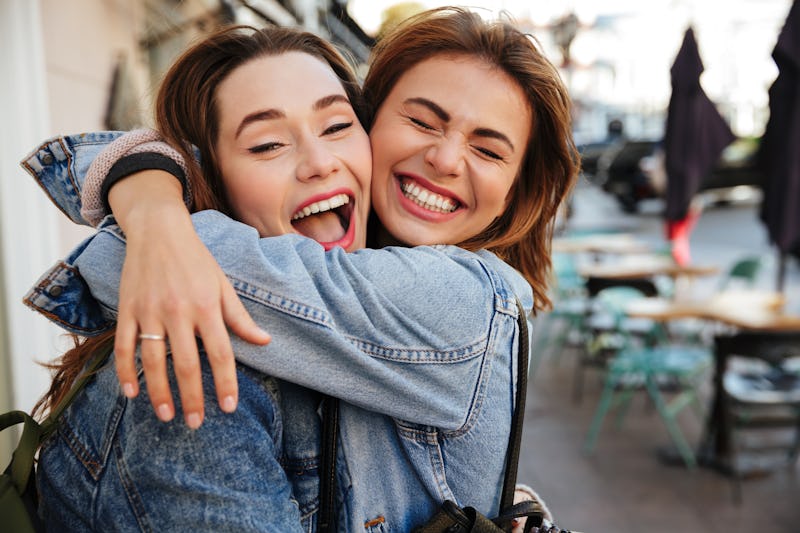 Shutterstock/comp
Do you have a beauty staple that's all your own — your signature, if you will? Maybe it's a go-to cat eye or a scent that screams "you." Or, maybe, it's a specific lippie that you can always turn to. No matter what you're wearing or how you're feeling, that perfect lipstick shade goes with any outfit, any makeup look, and makes you feel the most like yourself. In partnership with BECCA Cosmetics, five Bustle editors set out to find theirs. Starting with their undertones (cool, neutral, or warm), they each looked for colors that complemented their skin tones and personal styles.
Searching between warm crimson reds, cool deep plums, and classic neutral nudes, they each found their BECCA Ultimate Lipstick Love shade to call their own. Read on to see which they each chose — and maybe even discover your own.
Alexia, 24
For Alexia, having a signature lip color is important because, as she says, "it makes you feel good every single time you wear it." She gravitates toward neutral colors, so it's no surprise she was drawn to Souffle, a cool shade that reminds her of her natural lip tone, just richer. "Lip color is something that can bump up your morning beauty routine so easily and add a little somethin' somethin'."
Lexi, 29
To complement her fair skin with neutral undertones, Lexi says she loves "deep, dark, moody lip colors, especially in the colder months." Even though she enjoys experimenting with all sorts of hues, "there's a certain comfort in having a shade you can always go back to and rely on," she says. "Like when someone sees it and says, 'That's so you!' It's nice when something like a lip color makes people think of you."
Hannah, 23
Reds aren't usually Hannah's everyday lipstick choice, but when she tried this warm true red, she was hooked: "I love a good pop of color, and this red will definitely do the trick!" As far as wearing her signature lippie, it's all about finding the right opportunity. "As I grow older, I'm learning to appreciate makeup a lot more," she says, "so I love having a go-to shade, like a classic red, that I can swipe on for a day in the office or a night out with my friends."
Audrey, 27
As someone who considers her skin on the golden-warm end of the spectrum, Audrey was surprised by how much she loved this cool red shade. "I love how this pops on my skin. It's so vibrant and rich — I almost feel like it's a retro red." She's not afraid to have a signature lip color this vibrant, because that's what makes it memorable, she says. "This is the kind of lipstick that people will know you for."
Irma, 27
Irma loves a bright, poppy lip, especially to compliment her fair-neutral skin tone. This shade stood out to her for this reason, but also because it pairs well with her other makeup signature: eyeliner. "This shade complements my cat eye," she says. "But I also love that I can wear it with no other makeup on and feel totally put together."
This post is sponsored by BECCA Cosmetics.