This Luxe Membership Program Is Like Rent The Runway For Fine Jewelry — EXCLUSIVE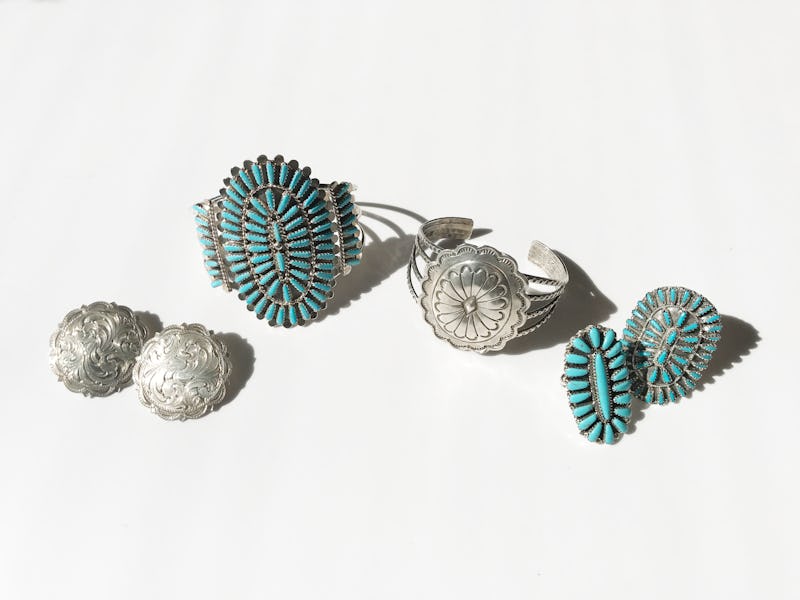 Courtesy of Flont
Let's be honest. If you're a jewelry lover, there's a high chance that you've got an impressive hoard lurking in your closet. Sometimes, though, you can't quite seem to decide when to splurge or when to save on luxe pieces. Now, Flont's try and buy jewelry service is here to give you a sneak peek at what owning fine jewelry will be like in order to give you a leg up on deciding what should be added to your collection.
Flont's unique service is the perfect way to try fine jewelery, but it's their latest launch of Flont Demi that makes it more accessible. Flont Demi is the most cost effective way to experience wearing fine jewelry without breaking the bank.
How does it work? Members can join the service for the lowest fee of $59 per month. With that membership comes the ability to rent up to $1,200 worth of jewelry per month. It's not the only tier of Flont Demi, though. You can also choose to be a member for $119 a month which will get you a whopping $2,500 worth of jewelry per month. If you've got a habit of purchasing beyond your means, this service could just be the ideal way to go.
As for what Flont offers, you name it, and they've probably got it. The brand's website is divided into categories of jewelry as well as brands. It's easily maneuverable and perfect whether you're just browsing their selections or looking for a specific piece from a designer.
What else is special about Flont Demi? CEO and founder Cormac Kinney explains that committing to fine jewelry purchasing is all about experience the joys of wearing luxury items. He explains, ""Within this category, experience is an extremely important part of the sales process. Flont Demi enables us to introduce a new audience to the world of fine jewelry, which is essential for the future of the industry."
The Demi level, however, is not Flont's only option if you're really looking to delve into the world of jewelry rentals. While Demi is the most affordable options, there are more that give members the ability to truly experience fine jewelry.
Flont Fine offers members the ability to rent up to $8,000 of accessories per month, and Flont Privé is meant for special events and red carpets with its limit of $300,000. The brand also offers deals for those getting married with memberships that allow brides and bridal parties access to jewels from major designs for up to $7,500 for an entire month.
Why should you take advantage of the new Flont Demi plan, though? Creative Director Brooke Magnaghi explains that it's the perfect way to learn more about fine jewelry saying, "When it comes to jewelry, learning about quality, design and craftsmanship without experience is next to impossible. Flont Demi enables these important first interactions with fine jewelry ultimately leading to lifelong fans that will make purchases within the category for years to come."
If you want to make Rihanna proud and shine bright like a diamond while still being on a budget, the new Demi program from Flont is going to be your best friend. With a wide range of jewelry options including rings, necklaces, bracelets, and earrings, there's everything you could possibly need, and with up to $1,200 worth of items at your disposal per month, you can pretty much try out products until your heart is content or truly wear a single luxury piece for a special occasion.
Flont Demi launched today, and if you want to be a member, simply head over to the brand's website, and you can be blinged out to perfection.