What To Gift (& Wear!) For Your Family Dinner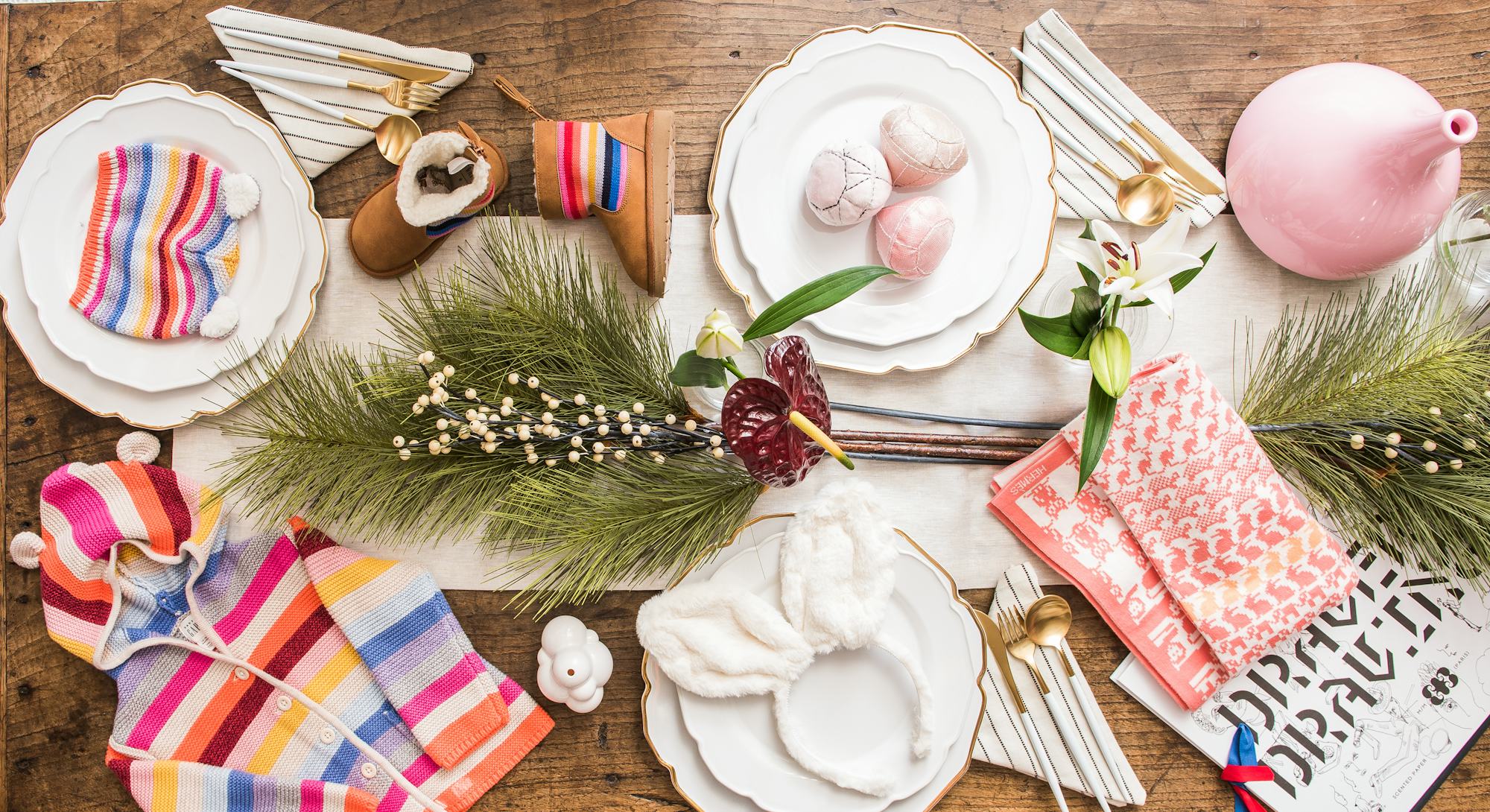 Bustle and Coveteur are working together to bring you the best mix of the season's hottest releases, shopping tips, and gifting ideas in ways that are both inspirational, and attainable. Check The Holiday Edit channel weekly to see what we're up to.
"For you and yours." Regardless of what (or how) you celebrate, this time of year ultimately boils down to that exact sentiment. Sharing good times with the people you love most — and getting in face time with pretty much everyone in your life. And, fine, yes, demonstrating your extremely excellent taste and thoughtfulness via pitch-perfect presents. Is it just us, or is this starting to sound a little stressful?
To make the most out of the year's end, we've partnered with Gap to take two of the biggest questions this time of year — what to wear and what to gift — out of the equation. There's something for everyone — and everything you do, too.
Between deciding what dish to bring and avoiding nosy questions, holiday family dinners, at best, can be a bit...stressful. So why not check some things off your list beforehand, starting with an outfit?
What To Wear
For this type of celebration, classic with a twist always manages to do the trick: We're talking a crazy stripe crewneck sweater and a faux fur scarf from Gap styled with your go-to pair of Gap high rise slim straight fit jeans. As for what else to add? Skip the predictable drop earrings this year and rock a beret instead, then give things a festive finish with some sparkly silver booties.
Gap sweater, jeans, and scarf; Ban.do beret; Marco De Vincenzo boots
What To Gift
As for the gift-giving part of the night? You'll want to secure and wrap those presents for the little ones well in advance. Items like bath toys, fancy baby blankets, decorative diamond rattles, and even a (pink!) humidifier will always be met with endless amounts of thank-yous, but there also happens to be an even easier solution. That slightly French, crazy stripe crewneck Gap sweater you're picking up? Snag a similar option — aka a bear-eared crazy stripe garter sweater — in the baby section, along with a matching crazy stripe bear garter beanie and adorable crazy stripe faux-suede booties.
Gap baby sweater, baby booties, and beanie; Byredo scented paper; Object H3 humidifier; Hermès blanket; MoMA Design Store Pluï cloud toy; Bonpoint rabbit light; Emily & Meritt gem blocks
Photos: Jake Rosenberg/Coveteur; Styling: Meagan Wilson/Coveteur; Styling Assistant: Daniella Deutsch/Coveteur.