Kaitlyn Bristowe Allegedly Could've Been On 'DWTS'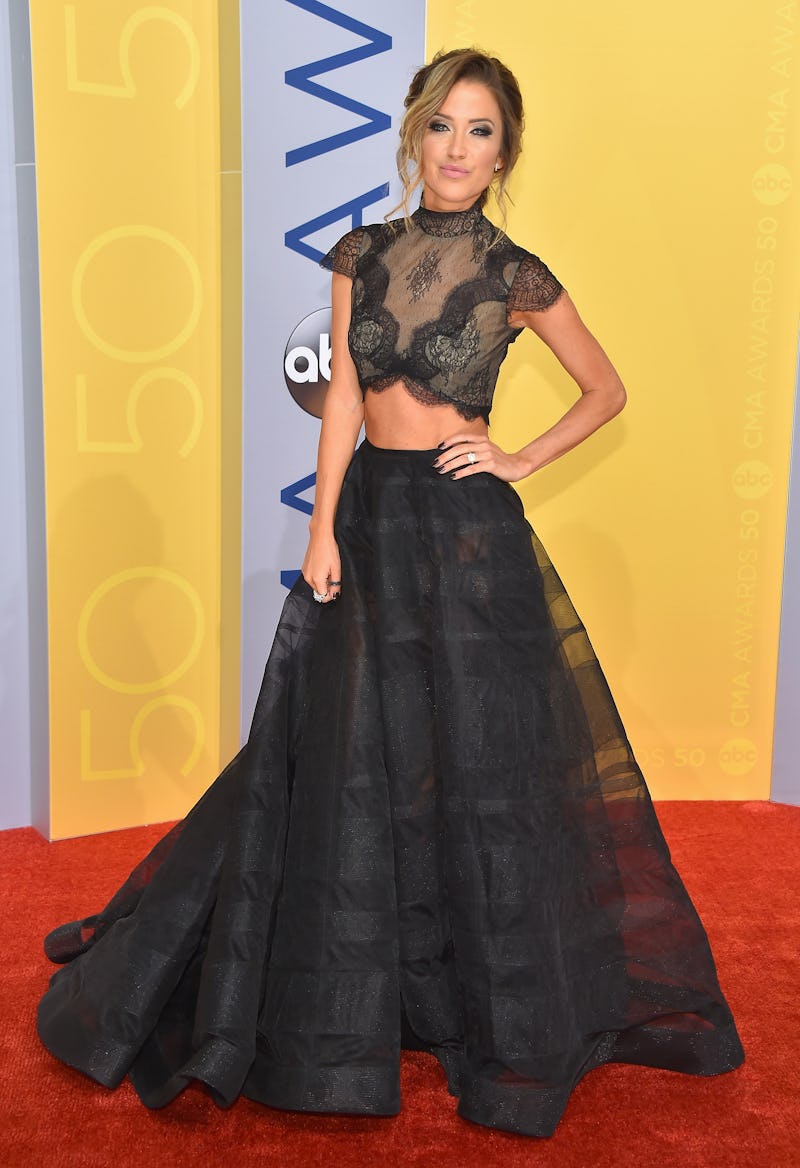 Michael Loccisano/Getty Images Entertainment/Getty Images
It would appear that there is some trouble brewing in Bachelor Nation. On Monday, former Bachelorette Kaitlyn Bristowe claimed that Bachelor producer Mike Fleiss banned Kaitlyn from DWTS. According to her, Fleiss allegedly intervened when Bristowe allegedly had the chance to appear on Dancing With The Stars newest season. The 11th season of DWTS is in the process of announcing its newest cast members; current Bachelor Nick Viall will reportedly join DWTS, and it was the release of his name that paved the way for this allegation. Bustle has reached out to Bristowe's reps for comment, and contacted Fleiss' office for his side, but neither request was returned at the time of publication. We also reached out to ABC for comment on behalf of DWTS and Fleiss, and a network rep declined to comment on Bristowe's claims about Fleiss and the alleged DWTS contract.
Viall's season is still airing on ABC, so the news of his first potential major post-Bachelor gig is getting a lot of attention. The news caught the attention of former Bachelor star Whitney Bischoff, who voiced her disappointment on Twitter that the Bristowe had not been approached. In her reply to the tweet from People Magazine announcing Viall's reported participation on DWTS, Bischoff threw former Bachelorette and close friend Bristowe's hat into the ring. "Why does a Bachelorette never get this gig?!?" Bischoff wrote, directing her comment to the Bachelor Twitter account. She continued with, "I wanted to see Kaitlyn Bristowe shake her tail feather!"
Bischoff is actually not correct here — former Bachelorette Trista Sutter competed on DWTS during its first season in 2005. Former Bachelor contestant Melissa Rycroft competed on the show in 2009 and in 2012 as an all-star.
Bristowe wasted no time in offering up a response, which also made a serious allegation about the way Fleiss handled former Bachelor and Bachelorette stars.
Bristowe's reply claims a double standard in the way that former male and female stars of The Bachelor and The Bachelorette, respectively, are supposedly treated and guided in their post-Bach gigs. It will be interesting to see what response, if any, Fleiss will have to these allegations.