Tomi Lahren Has Joined Fox News As An On-Air Contributor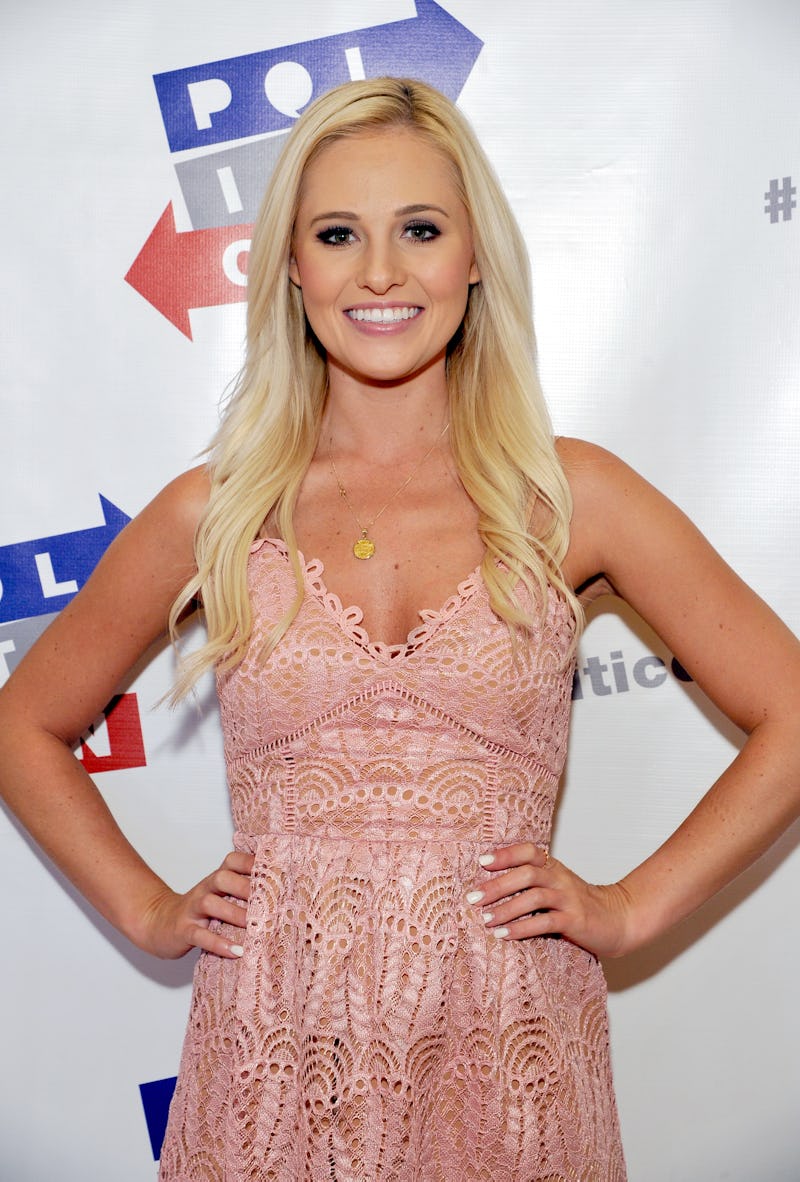 John Sciulli/Getty Images Entertainment/Getty Images
Tomi Lahren, the young conservative political commentator fired from The Blaze in March after she revealed that she was pro-choice, is no longer unemployed. Fox News has hired Tomi Lahren as a contributor, with her debut on the network set for Wednesday night's airing of Hannity.
In addition to appearing on Hannity and offering her take to the network's many opinion and panel shows, the 24-year-old conservative firebrand will "have a signature role on an FNC digital product currently in development," according to a Fox News press release, bringing to mind Lahren's history as a social media star, such as her viral "Final Thoughts" videos she ended her shows with while at The Blaze, and her large social media following—more than 4.4 followers on Facebook.
Lahren's hiring comes after the cable news giant has had a difficult couple of months. Founder Roger Ailes was ousted in July 2016 after several women involved with the network accused him of sexual harassment (accusations he roundly denied). Then, the network's highest-rated host Bill O'Reilly was fired this April over his own alleged sexual harassment — which he also vehemently denies — and two high-rated female hosts, Greta Van Susteren and Megyn Kelly, left the network for MSNBC.
The network is also facing an ongoing lawsuit over defamation in relation to allegedly false reporting relating to the Seth Rich conspiracy theory. The lawsuit alleges that the story Fox News pushed was based on a misquote by private investigator Rod Wheeler, and that it was meant to discredit the intelligence community's conclusion that Russia hacked DNC members. President of News at FOX News, Jay Wallace, has denied the allegations.
In a post on her Facebook page Wednesday, Lahren wrote that she is "blessed and honored to join the Fox News team." She continued that she intends to "always stand up and speak out for our brave service members, our law enforcement community, our veterans and hardworking Americans from coast to coast."
Lahren herself is no stranger to controversy. After she was fired by The Blaze over expressing pro-choice views, she sued the conservative network for wrongful termination and settled out of court earlier this year. She has been frequently accused of racism for her relentless advocacy against what she sees as too much political correctness, expressing anti-immigrant and anti-Muslim sentiment, and for her frequent attacks on race-based protesters like Black Lives Matter and Colin Kaepernick.
The fiery rants Lahren is known for fits in with other Fox News personalities' on-air styles. For those who have seen Lahren's rise to a well-known name in right-wing media, it was perhaps only a matter of time before she joined Fox News, which boasts some of the highest-rated conservative cable news shows today. With her debut on Sean Hannity's opinion program on Wednesday, it seems that Lahren's role at Fox will be no less controversial than her reputation so far.