'Frasier' Actor John Mahoney Has Died At Age 77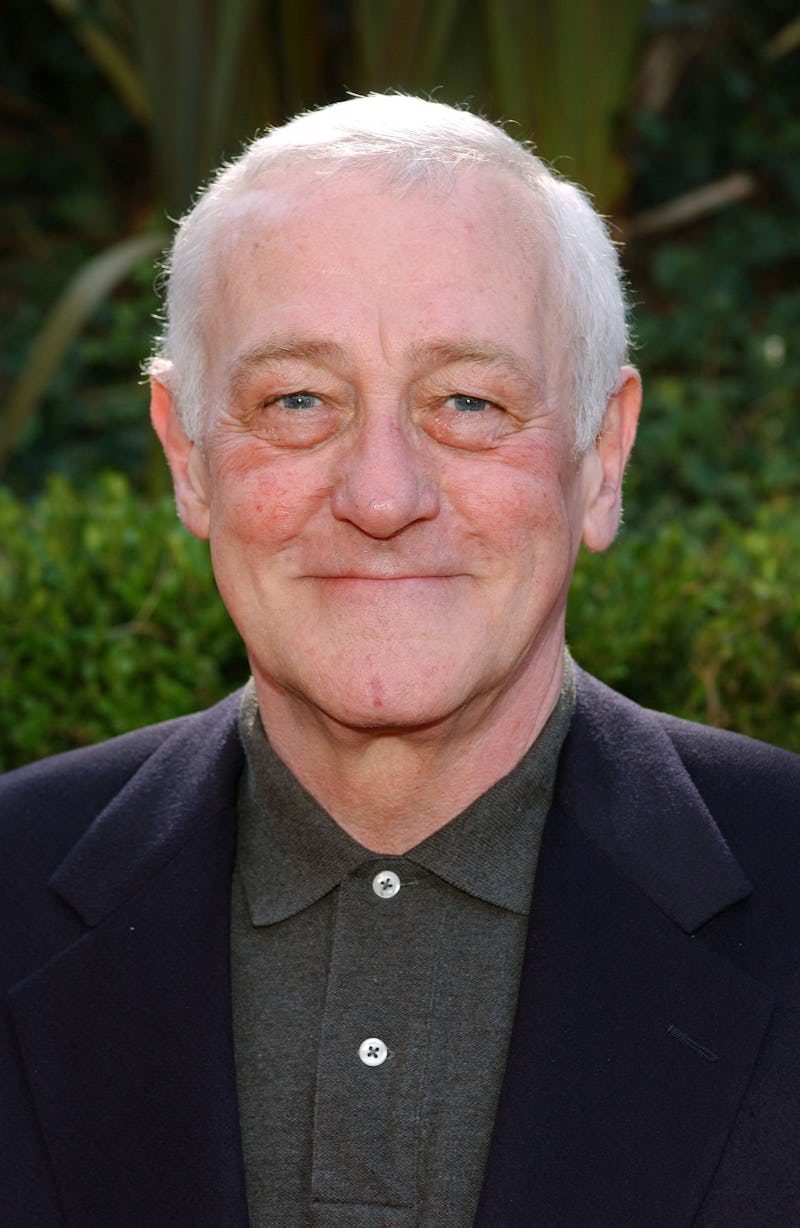 Amanda Edwards/Getty Images Entertainment/Getty Images
One of Frasier's most beloved actors has passed on. John Mahoney, who played the dad in Frasier, has died at age 77, reported TMZ. Mahoney's rep confirmed the actor's dead to Bustle on Monday, in a statement that read:
"I am sad to confirm the Sunday, February 4th death of actor John Mahoney after a short illness in Chicago, Illinois."
The rep noted that the actor's family will be releasing a full statement on his passing on a later date.
Mahoney is best known for playing Frasier and Niles Crane's father Martin on the NBC comedy series Frasier. The British-born performer's career spanned several decades. He appeared in dozens of film and television roles, as well as on stage in New York and in Chicago.
Before he became a part of one of the biggest sitcoms of the 1990s and early aughts, Mahoney was probably best known for his turn in Say Anything... Cameron Crowe's seminal 1989 teen romance. Mahoney played the overprotective father to Ione Skye's character that did not approve of her love-interest, played by John Cusack. Mahoney's other notable movie appearances included Barton Fink, Tin Men, and Moonstruck, and voice roles in animated features like The Iron Giant, Atlantis: The Lost Empire, and Antz.
Mahoney also received critical acclaim for his stage work. He became an ensemble member of Steppenwolf Theatre Company in 1979. The actor appeared in over 30 productions with the celebrated Chicago theater company, with appearances as recently as 2015's The Herd. He received the Tony Award in 1986 for playing "Artie" in the Broadway revival of John Guare's classic black comedy The House of Blue Leaves. He also appeared in Broadway's Prelude to a Kiss.
In 1993, Mahoney became a familiar face to television watchers across the country and beyond with the Cheers spin off Frasier. As Martin Crane, Mahoney played the more down-to-earth, laid back counter to the stuffy, and high maintenance Niles (David Hyde Pierce) and Frasier (Kelsey Grammer). The sitcom went on to become a ratings success and lasted for 11 seasons. According to the New York Daily News, a whopping 33.7 million tuned in to watch the finale in 2004. Mahoney was nominated twice for an Emmy for the role (1999, 2003), twice for a Golden Globe (1994, 2001) and received the Screen Actors Guild Award in 2000.
Mahoney career did not end with the popular sitcom. He continued to appear on television with a recurring part on TV Land's Hot in Cleveland, where he flirted frequently with Betty White's character, and a second-season arc as a CEO who suffers from panic attacks on the HBO drama In Treatment.
Unlike most actors, Mahoney did not get his professional start in the field until he was already in his '40s. According to the Chicago Tribune, Mahoney joined Steppenwolf on the invitation of John Malkovich and Gary Sinise. At the time the company mostly featured young actors and there was reportedly a need for older performers.
According to People, Mahoney was born in Blackpool, England and moved to Illinois at the age of 19. He became an American citizen in 1959 after he spent three years in the army. Prior to his acting career Mahoney also taught English at Western Illinois University and then edited medical journals in Chicago. Despite his acting roles later taking him to Los Angeles and New York, his primary residence remained in Oak Park, Illinois.
Several of Mahoney's former castmates played tribute to him on Twitter. John Cusack, who starred opposite him in Say Anything..., tweeted the following.
Peri Gilpin (who played Roz on Frasier) shared a video of Mahoney singing at her wedding.
The Steppenwolf Theater, where Mahoney was a member, is also honoring him tonight.
Mahoney will be missed by many.
Correction: A previous version of this article misidentified one of John Mahoney's movies. It has been updated to accurately reflect his resume.