You Can Help Our National Parks With Free People's New Tees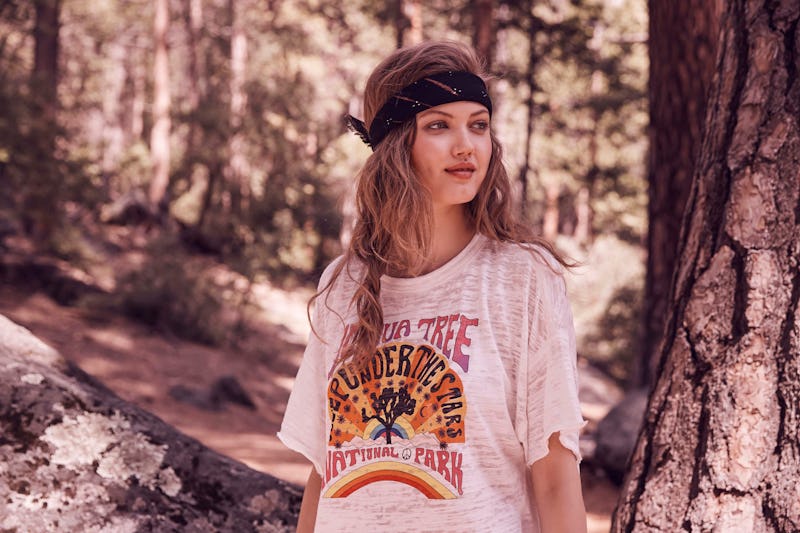 Courtesy of Free People
Free People has always been the hippie chic brand of everyone's dreams, so it only makes sense that they have teamed up with the National Parks Foundation to celebrate National Park Week from April 16 to April 24 with some vintage-inspired tees. Each purchase of Free People's National Park tees will contribute to their donation of $50,000 to the National Parks Foundation.
Our National Parks are currently facing extreme budget cuts, so any help is appreciated and can actually make a difference, considering there are 84 million acres of National Park land at stake. Free People's new tees are one way to show your support and contribute to the cause.
Free People has created three vintage-inspired tees that represent three of our most well known National Parks: Yosemite, Yellowstone and Joshua Tree. They cost $68 and a portion of each sale will be donated to the National Parks Foundation.
Not only are these tees for a good cause, but they are actually really cute. They look like tees you probably could've bought at the eponymous National Parks back in the seventies, but with a slightly more modern silhouette and probably softer fabric. These tees would be perfect for camping too, which is probably the point.
How could you not want to support our National Parks after seeing these dreamy lookbook images?
Yellowstone Park Tee, $68, Free People
All three designs are equally as cute, and I'm really digging the slits on the sides.
Joshua Tree Park Tee, $68, Free People
The campaign will run throughout the year using #LoveYourParks to help bring awareness to all of our National Parks.
Yosemite Park Tee, $68, Free People
You can buy your National Park tee for $68 online on freepeople.com and in select stores.