Superb Owl Memes You'll Find Hilarious, Regardless Of Who You're Rooting For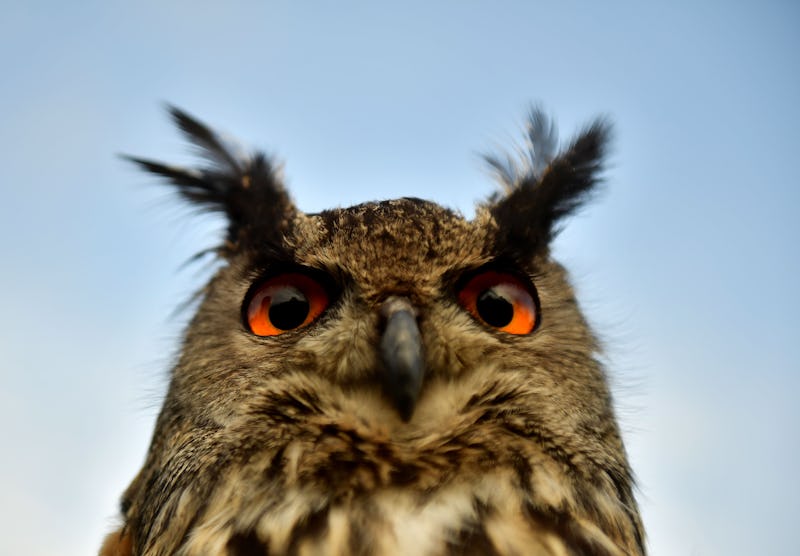 Charles McQuillan/Getty Images News/Getty Images
So many people are making the same typo when trying to Google the Super Bowl that you've now got hilarious "Superb Owl" memes to enjoy, according to USA Today. It's a pretty easy mistake to make, and it's now such a common keystroke-error that people have started posting fluffy and adorable owl-related content to acknowledge this year's "superb owl" trend, says USA Today. Even Google itself has gotten in on the fun; just search for "superb owl Sunday" to see the Super Bowl Owl Google has added right next to information about this year's game.
No matter what team you're rooting for this year, it's pretty hard not to get behind memes filled with wide-eyed birds who look like they just want to hang out and be your friend. And people are really getting behind the trend, posting videos, images, and GIFs of owls who are serious about their football. These owls are packing locker rooms, getting ready for kick off, and even helping answer Super Bowl-related questions on Jeopardy about "hoo" will win the big game this year.
Whether you're a mega fan or are just watching for the hilarious commercials, here are some funny "Superb Owl" memes to enjoy while you watch tonight's game.