The Fyre Festival Is Being Sued For $100 Million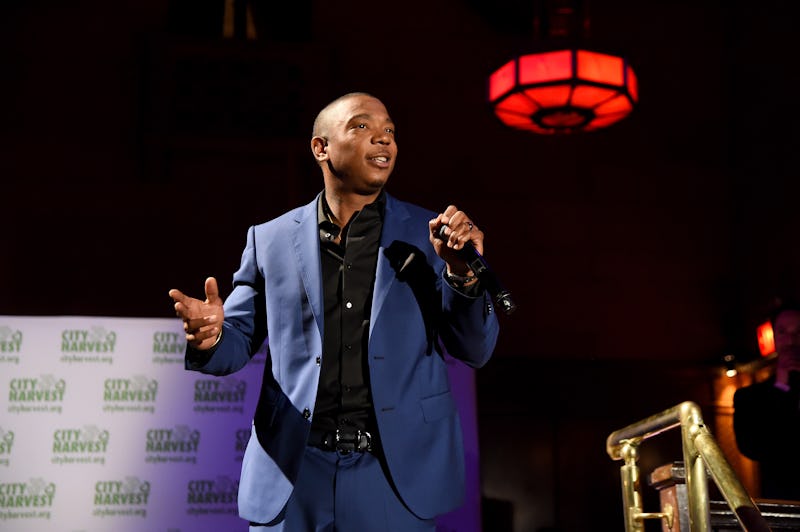 Nicholas Hunt/Getty Images Entertainment/Getty Images
The not-so-luxurious weekend music festival everyone can't stop talking about has been served a $100 million class action lawsuit for fraud, breach of contract, and negligent misrepresentation. That's right: The Fyre Festival organizers are being sued, reported Variety. Ticket buyers were promised music from artists like Tyga, Major Lazer, and Blink-182, as well as food by celebrity chef Steven Starr, luxury lodging, and an experience that would "exceed expectations" according to the Fyre Festival official promo video. But when travelers arrived, the festival was canceled, there was no luxury lodging or five-star food, only cheese on bread and tents, who many claimed were damp. There were also claims about an alleged lack of security, and many complained that their belongings were stolen while on festival grounds. Festival goers were also temporarily stuck on the island until the organizers were able to schedule flights out. And now organizers Billy McFarland and Ja Rule are now being sued. Bustle reached out to the representatives of the festival regarding the lawsuit, but did not immediately receive a response.
According to Variety and Rolling Stone, the lawsuit was filed by celebrity lawyer Mark Geragos on behalf of plaintiff Daniel Jung and claims that the event was more like "The Hunger Games or Lord of the Flies than Coachella" and described the event to be "nothing more than a get-rich-quick scam from the very beginning." Rolling Stone reported that the lawsuit went on to describe the festival as an alleged ploy to "fleece attendees for hundreds of millions of dollars by inducing them to fly to a remote island without food, shelter or water — and without regard to what might happen to them after that."
The Fyre Festival issued the following statement to Bustle on April 29.
Yesterday was a very challenging day for all of us. But we would like to fully explain what happened.
Billy McFarland and Ja Rule started a partnership over a mutual interest in technology, the ocean, and rap music. This unique combination of interests led them to the idea that, through their combined passions, they could create a new type of music festival and experience on a remote island.
They simply weren't ready for what happened next, or how big this thing would get. They started by making a website and launching a viral campaign. Ja helped book talent, and they had hundreds of local Bahamians join in the effort. Suddenly, they found themselves transforming a small island and trying to build a festival. Thousands of people wanted to come. They were excited, but then the roadblocks started popping up.
As amazing as the islands are, the infrastructure for a festival of this magnitude needed to be built from the ground up. So, we decided to literally attempt to build a city. We set up water and waste management, brought an ambulance from New York, and chartered 737 planes to shuttle our guests via 12 flights a day from Miami. We thought we were ready, but then everyone arrived.
The team was overwhelmed. The airport was jam packed. The buses couldn't handle the load. And the wind from rough weather took down half of the tents on the morning our guests were scheduled to arrive. This is an unacceptable guest experience and the Fyre team takes full responsibility for the issues that occurred.
Everyone was very concerned for our guests. They needed a place to sleep and everyone did their absolute best to rebuild. We took everyone to the beach and built as many tents and beds as fast as possible, but as more guests arrived, we were simply in over our heads. Ultimately, we didn't think security could keep up, so we had to postpone the festival. The response to the postponement was immediate and intense. We had no other options this morning, so we began the process of getting guests quickly and safely back to Miami, which continues now. Our top priority as a company is to ensure the comfort and safe return home of all of our guests.
Then something amazing happened: venues, bands, and people started contacting us and said they'd do anything to make this festival a reality and how they wanted to help. The support from the musical community has been overwhelming and we couldn't be more humbled or inspired by this experience. People were rooting for us after the worst day we've ever had as a company. After speaking with our potential partners, we have decided to add more seasoned event experts to the 2018 Fyre Festival, which will take place at a United States beach venue.All festival goers this year will be refunded in full. We will be working on refunds over the next few days and will be in touch directly with guests with more details. Also, all guests from this year will have free VIP passes to next year's festival.
We're grateful for the Bahamian Government and The Bahamas Ministry of Tourism for their assistance during this challenging time—their efforts have been exemplary. We want to thank the people of the Bahamas for their support and for graciously allowing us the privilege of visiting their islands. We apologize for any inconvenience the past 24-hours has caused and we look forward to making a considerable donation to the Bahamas Red Cross Society as part of our initiatives. We need to make this right. And once we make this right, then we will put on the dream festival we sought to have since the inception of Fyre. Thank you for all your continued patience and understanding. We apologize for what all of our guests and staff went through over the last 24 hours and will work tirelessly to make this right. Please check our official social media channels (@fyrefestival) for further important updates.
From Billy and the Fyre Festival Team
On April 28, Ja Rule issued a statement regarding the festival via his Twitter account, saying, "I truly apologize as this is NOT MY FAULT... but I'm taking responsibility I'm deeply sorry to everyone who was inconvenienced by this."
Ja Rule later tweeted on April 30, "Relieved to share that all guest are safe, and have been sent the form to apply for a refund. Our deepest apologies."
The statement from the Fyre Festival seems hopeful, saying that organizers will try the event again in 2018 in the United States and offer VIP passes to the people who bought passes to the 2017 event.
So while it sounds like the Fyre Festival could be attempted once again, but I hope it happens with significantly less tumult.