Here's How You Can Go To The 'Game Of Thrones' Season 8 Premiere — With Jaime Lannister Himself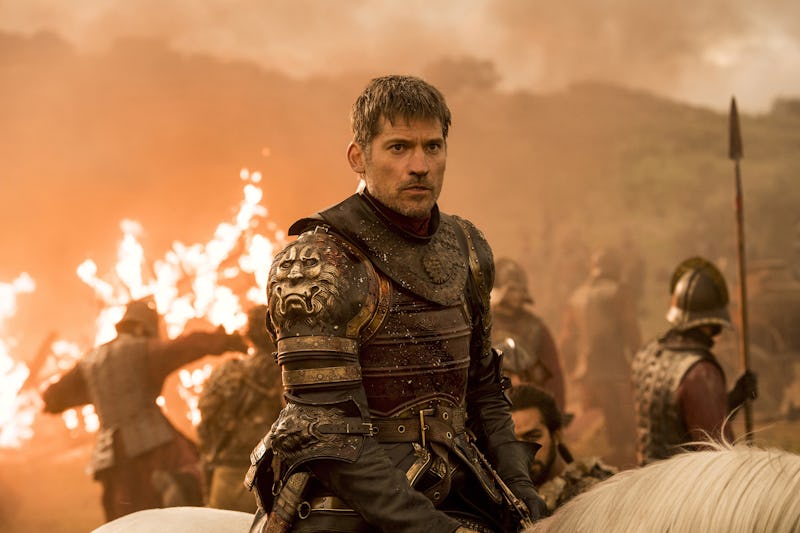 Macall B. Polay/courtesy of HBO
For many of us mere mortals out there, the idea of attending the Game of Thrones Season 8 premiere feels like a far-fetched dream that could never come true. However, for one lucky winner and their guest, it could become a reality and believe it or not you'd have none other than Jaime Lannister to thank for it all. Actor Nikolaj Coster-Waldau, who plays the renowned King Slayer on the show, has recently teamed up with Omaze and L'Oréal to offer one lucky fan and a guest of their choosing the chance to join him and the rest of the Game of Thrones cast at the premiere of Season 8. The winner would also get to accompany him on the red carpet, watch a screening of the premiere episode, and attend the after party later that same evening.
All in all, it's basically a dream come true for any diehard fan and the good news is that you don't need to slay any dragons or fight off an army of White Walkers in order to make it happen. All you have to do to apply for the chance to win is head over to Omaze.com/Nikolaj and make a $10 donation (or more if you so choose) in support of the Movember Foundation. And that's all there is to it. For all you know, you could be the one to walk alongside Coster-Waldau on the red carpet, sit next to Emilia Clarke during the screening, and chat it up with Kit Harington over a glass of champagne at the after party. Anything is possible for the lucky winner and that could very well be you.
If nothing else, though, you should definitely check out the video Coster-Waldau created to help promote this event because it's pretty hilarious. Who wouldn't want to spend an evening with this man?
Though the actor admits that he won't spoil how Game of Thrones ends, he does paint a pretty wonderful picture as to what a night on his arm could entail. Sure, the odds of you winning may feel like a billion to one, but someone has to walk away victorious, right?
As Coster-Waldau so kindly reminds us all in the video, this will be the last Game of Thrones premiere ever, which makes the allure of winning all the more enticing. Maybe you'll become BFFs with Sophie Turner (Sansa) and Maisie Williams (Arya) or perhaps you'll simply drink in all the splendor from afar, but either way it's guaranteed to be a night you'll never forget. Much like Westeros, our world may be dark and full of terrors these days, but it'd be impossible not to enjoy a night out on the town with Jaime Lannister himself. And you know he's good for it too. (Rumor has it that a Lannister always pays his debts.)
So open up that wallet of yours, pray to the old gods and the new, and get to donating ASAP. This is one gamble that's more than worth the risk.