'Game Of Thrones' Season 8 Just Got A Big Update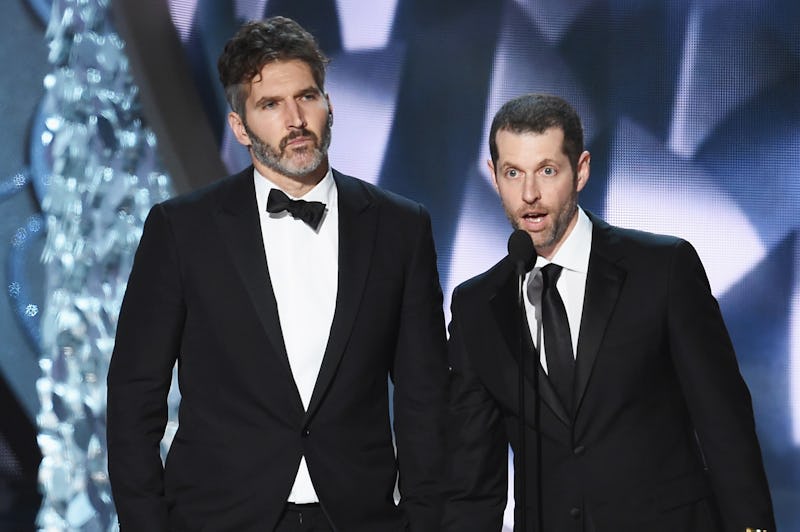 Kevin Winter/Getty Images Entertainment/Getty Images
All good things must come to an end. But that doesn't mean we won't try to string them out as long as we possibly can in the meantime. Case in point, even the big executives are just a little bit in denial about letting one, larger than life show go. As reported by Entertainment Weekly, Game of Thrones Season 8 doesn't yet have an episode count, according to its showrunners. So it seems that, like fans, HBO is all, "Hey, why don't you guys have a seat and stay a little while?"
I think I speak for all GOT fans (or at least a lot of them) when I say that if Game of Thrones continued on indefinitely, no one would be too mad about it. Like, perhaps we can eventually reach the point where Jon Snow does grow to learn something, or a point where there's an extended period of happiness for literally any character. Just a thought.
As EW relays, Casey Bloys, HBO's programming president, explained that the episode count for Season 8 is still up in the air, saying,
They're still figuring out the shape of the season, what they want to do. I'll take as many as they want to do. If they give me eight, I'll want 10. But it's really up to them. They'll let me know.
*Raises hand in agreement with a 10 episode push*
EW points out that GoT's showrunners D.B. Weiss and David Benioff told the outlet that HBO " wanted to cap the hit series at 73 hours, with seven episodes this year and six in an eighth (and final) season thereafter." So, despite what we fans may want, 10 episodes in Season 8 might be a stretch, but doesn't mean it's totally impossible given what seems like HBO and the showrunners' indecision. At this point, we can probably be hopeful for at least more than six episodes, and that's definitely something for which we can be thankful to the old gods and the new.