You Can Get Gap Jeans For Only $35 On Black Friday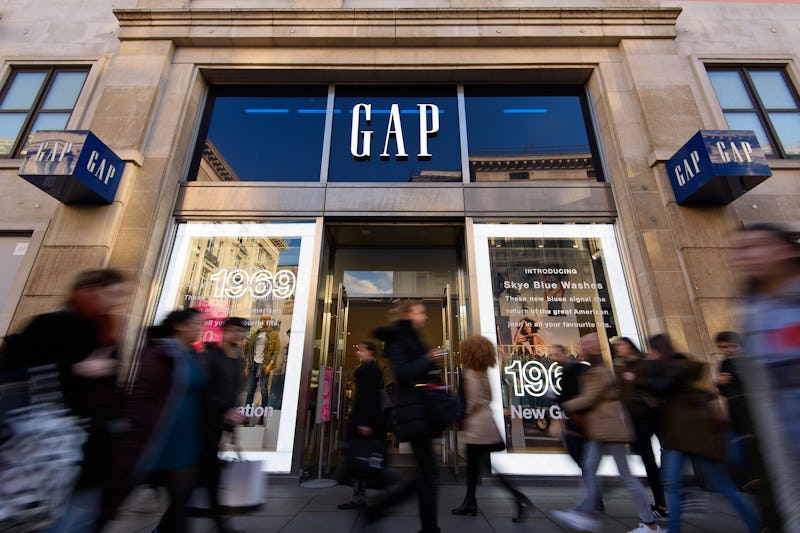 Ben Pruchnie/Getty Images News/Getty Images
With Black Friday days away, it can be a little overwhelming thinking of all the stores you want to hit. There are so many savings to be had and so little time. If you're looking to stock up on cozy sweaters, crisp blazers, and quality jeans for this upcoming winter season, you might want to consider putting Gap on your plan of attack. And once you find out how deep the retailer's discount is this Black Friday, you will be hard pressed to find a reason not to at least quickly browse through their selection. After all, if you can get a cable-knit cardigan for half the price, it's worth a shot. The 2017 Gap Black Friday sale is going to be epic.
A ton of different mainstream brands are offering a slew of different discounts, coming in all sorts of ranges. But while clothing stores usually dabble in a modest 20 percent off sale or a buy-one-get-one half-off deal, Gap is going all out. The store has made it their mission to be kind to your wallet this holiday season.
The entire store will be 50 percent off, both online and in-store, with no exclusions. And even more exciting, the sale has started early. You could shop it now using the promo code "BLKFRIDAY" at checkout. If you're shopping in-store, then the discount will be given to you at the register. You also have the opportunity to enjoy free shipping on orders of $50 or more, which only adds to the savings. This deal lasts until Saturday, Nov. 25, so you have a good part of the week to browse it, giving you a leg-up on your holiday shopping. To give you an idea what to expect, check out some of the selection below.