Geena Davis Partners With Ford For #ShesGotDrive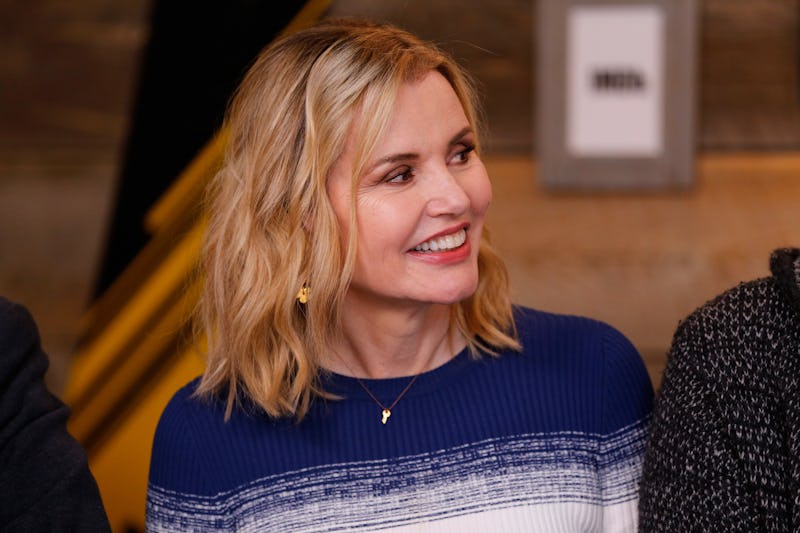 Rich Polk/Getty Images Entertainment/Getty Images
You might recognize the lovely Geena Davis as the woman who won her way into our girl power-obsessed hearts with roles in Thelma & Louise and A League of Their Own. But Davis is far more than these iconic roles, and in 2007, the actor and producer founded a non-profit — the Geena Davis Institute on Gender in Media — an organization that researches gender in media and fights for equal representation of women.
On Feb. 6, the Geena Davis Institute launched a YouTube campaign, #ShesGotDrive, with Ford Motor Company. This initiative features leading YouTube content creators and showcases women's ability to "be unstoppable." Davis and Ford are working to fight unconscious gender bias in media, a subtle but powerful social issue the 61-year-old has spoken out against in the past.
The series is comprised of four videos: an initial statement video by Davis and the content creators, Taryn Southern, Yulin Kang, and Clara C, followed by three subsequent solo videos from the younger women. Through their unique stories, each video serves as a reminder that women can be ambitious, empowered, and successful.
Al Uzielli, the head of Ford Global Brand Entertainment acclaimed the campaign in a statement saying, "This​ ​collaboration​ ​with​ ​Geena​ ​Davis​ ​and​ ​her​ ​incredible​ ​organization​ ​is​ ​an​ ​opportunity for​ ​Ford​ ​to​ ​help​ ​drive​ ​the​ ​conversation​ ​on​ ​gender​ ​equality​ ​and​ ​the​ ​importance​ ​of​ ​female empowerment,​ ​not​ ​only​ ​in​ ​entertainment,​ ​but​ ​in​ ​our​ ​everyday​ ​lives."
In the introduction video for #ShesGotDrive, Davis describes a big foe to equality, stating: "media pervades our lives and it unwittingly teaches boys and girls to have unconscious gender bias. Women are bombarded on television and in the movies with the message that women don't have the same opportunities or abilities as men." However, through hard work and positive advances like this video series, "it doesn't have to be that way," she says.
Bustle's Associate Movies Editor Rachel Simon caught up with Davis over the phone after the 2017 Sundance Film Festival, in which Davis also hit on the "sweeping problem for women" that is unconscious gender bias. She admits that it's difficult to fight this specific issue because, "it's very difficult to cure the nature of [unconscious bias]. It's hard to convince people they have it. It's hard to conquer it — even if you realize you do have it."
However, it seems the solution is making sure the media doesn't show young girls that, "they're not valued for what they do or their intelligence, they're valued for what they look like." Davis spoke about how studies show that "by six years old, girls have already learned how to see themselves through the male gaze."
Just like Rome wasn't built in a day, we can't blind the male gaze, shatter the glass ceiling, and dismantle the patriarchy all in one day (or even one month or one year) either. But partnerships like the #ShesGotDrive videos are shining rays of empowerment — of which we should all take heed. The poison of gender bias in the media may be embedded in our minds so deeply we don't even realize it, but that doesn't mean we can't embrace the antidote — content inspired by the female gaze instead. Be sure to check out the inspiring stories of Taryn Southern, Yulin Kang, and Clara C on the Geena Davis Institute Youtube page, because every step is one step closer to that crystal-clear ceiling.
Additional reporting by Rachel Simon.