George Clooney Can't Believe How Much Money He Just Made, Either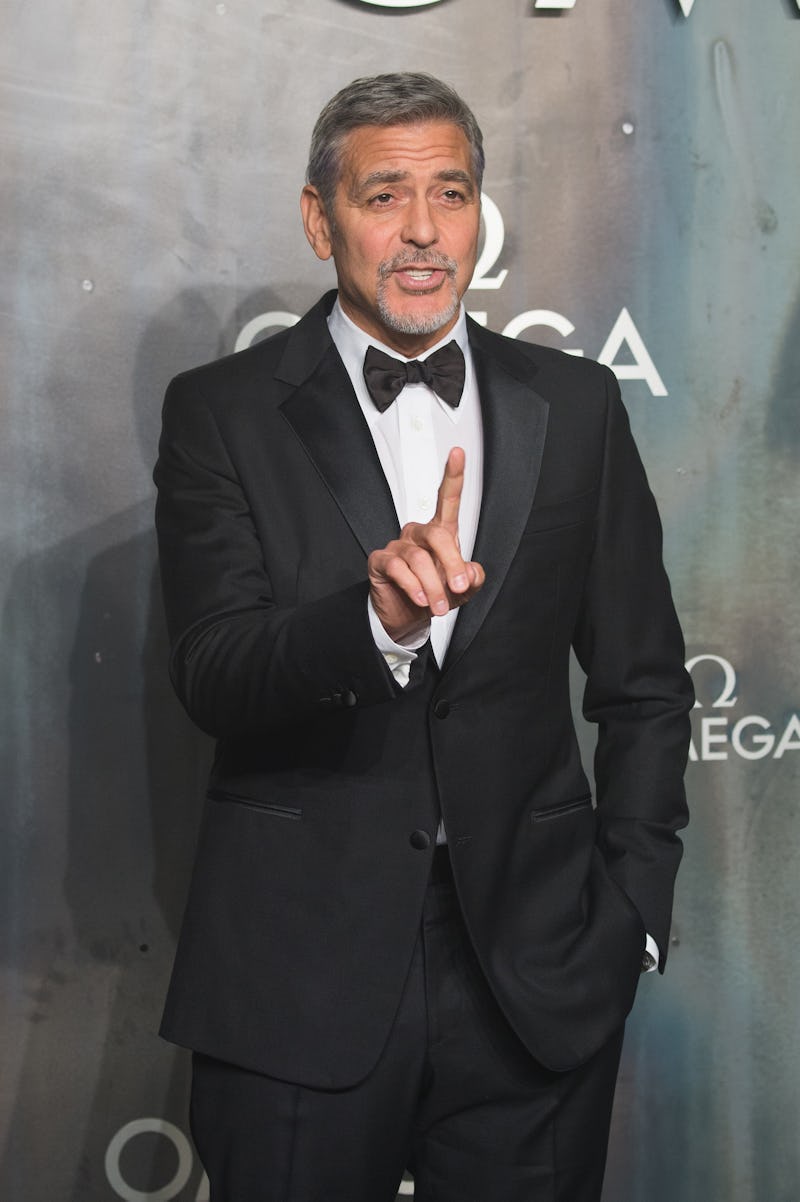 Jeff Spicer/Getty Images Entertainment/Getty Images
It's time to make a toast. George Clooney and his business partner Rande Gerber are celebrating the sale of their tequila company Casamigos to alcoholic beverage company Diageo. According to Entertainment Tonight, Casamigos was sold for $700 million and an additional $300 million is expected to be earned over the next 10 years depending on how the product sells. So, yes, Clooney just sold a potentially billion dollar company, and no, rich as he is, he can't believe it either.
In a statement to ET, the new dad said he was still in disbelief:
"If you asked us four years ago if we had a billion dollar company, I don't think we would have said, 'yes.' This reflects Diageo's belief in our company and our belief in Diageo. But we're not going anywhere. We'll still be very much a part of Casamigos. Starting with a shot tonight. Maybe two."
Gerber, who is married to legendary supermodel Cindy Crawford, is equally shocked. His statement said that selling the young company for such a huge amount of money "is something we never could have imagined." He said that tequila is of sentimental value to him and Clooney as it was the first drink they shared together more than 20 years ago in New York. "He was shooting a movie in New York," he explained. "I owned a bar at the time and he was coming in and we just became friends. We'd have a couple of drinks, couple of tequilas."
Diageo owns several alcohol brands including Smirnoff, Captain Morgan, Baileys, Tanqueray, Guinness, Crown Royal, Don Julio, Ciroc, and Ketel One, just to name a few, according to its website.
Clooney and Gerber spent two years trying to create the perfect tequila, according to ET. By 2013, Casamigos debuted on the U.S. market to great success. With newly born twins, a booming business, and the support of celeb fan Kim Kardashian, Clooney certainly has a lot to celebrate these days. Cheers!