George Michael "Last Christmas" Jokes Are Not OK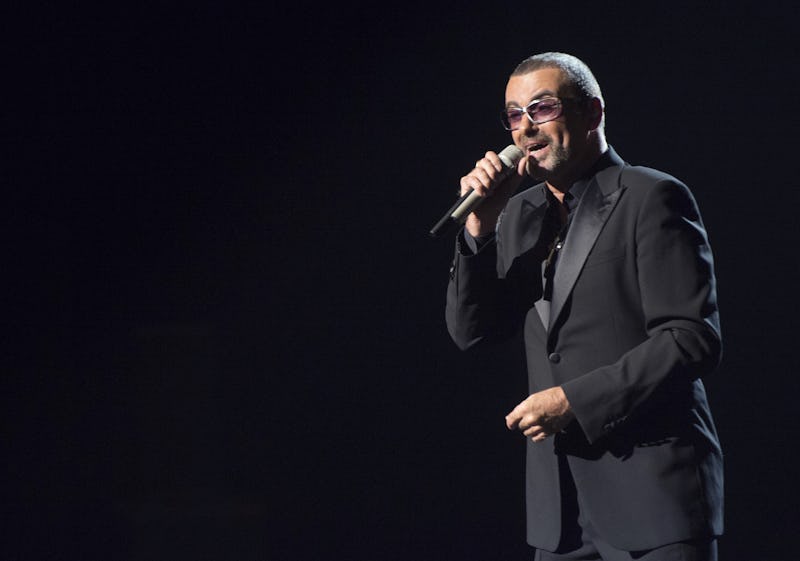 MIGUEL MEDINA/AFP/Getty Images
On Sunday afternoon, ex-Wham! singer and pop superstar George Michael passed away at 53. Sunday afternoon happened to be Christmas Day, meaning you probably heard Michael singing "Last Christmas" at some point during the day, giving the news an eerie poignancy. Regardless, you should keep in mind that the George Michael "Last Christmas" joke — because 2016 was his last Christmas, as the "joke" goes, geddit? — that your drunk uncle already told just isn't appropriate. There's a time and a place, and this isn't it.
Look, I get it. I do. "Last Christmas" may be Michael's best-known song, largely thanks to its longevity; it's up there with Mariah Carey's "All I Want For Christmas Is You" in terms of being one of those songs you hear all through December every damn year. This year, Michael passed away on Christmas Day, which is a tragic coincidence. By all means, listen to "Last Christmas" on loop as a tribute to Michael until Christmas Day is over — but maybe don't joke around about 2016 being Michael's last Christmas while a family processes the news that their loved one was taken away, suddenly, at the age of 53.
At present, it's unclear how Michael died. A statement from his publicist released later on Sunday read: "It is with great sadness that we can confirm our beloved son, brother and friend George passed away peacefully at home over the Christmas period." The police arrived at Michael's home around lunchtime on Christmas Day, according to the BBC.
Michael was a magnificent artist and performer, and should be remembered for his string of successes throughout his life: The formation of Wham!, a hugely popular British band that provided much of the soundtrack to the '80s; his legendary solo music career, studded with hits; the awards presented to him throughout his lifetime, including two Grammys; and the grueling "25 Live" tour Michael took on in his late forties.
Yes, Michael should be remembered for "Last Christmas" — a near-perfect Christmas song that you'll hear all December, every December, for what I'd guess will be much of your lifetime.
You should listen to it. Sing along with it. Continue to perform "Last Christmas" in a poor imitation of Michael at karaoke.
Go ahead. Do it all. Just avoid making snarky jokes along the lines of: Gosh, isn't the double entrendre of Last Christmas funny? It's not.