The 'Gilmore Girls' Creator's New Show Will Have Many More Episodes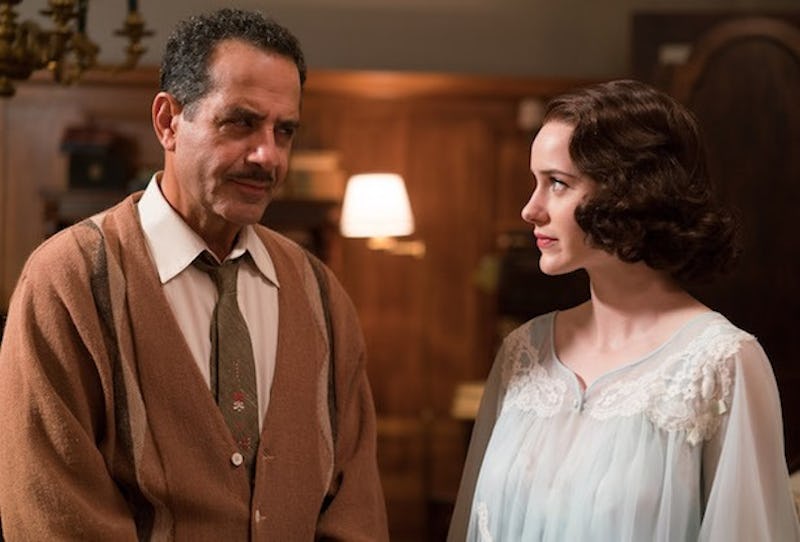 Amazon
For its first time in history, Amazon has just green lit multiple seasons of a series. Gilmore Girls creator Amy Sherman-Palladino's The Marvelous Mrs. Maisel has been picked up for two seasons by Amazon, reported Entertainment Weekly. Yup, two whole seasons. You may remember hearing about her new show, starring House of Cards' Rachel Brosnahan, which has its first episode streaming on the platform since March 16. And if you haven't, you most certainly will be seeing a lot more episodes of the dramedy in the months to come. While the pilot episode is streaming on Amazon, there is no word yet on when the rest of Season 1 or Season 2 will premiere.
The Marvelous Mrs. Maisel follows the life of Miriam "Midge" Maisel who starts off as the epitome of 1950's house wife perfection. Midge has it all, OK? The gorgeous Manhattan walkup, wealthy parents, a husband who absolutely adores her, boarding school educational background, and two loving kids — a boy and a girl. All that's missing is the white picket fence, but it's New York City, so this is about as good as it could possibly get. I won't deliver any spoilers, but let's just say that Midge discovers a hidden talent when her husband "inspires" her to try her hand at stand-up comedy. The woman totally has the juice, and finds her purpose in the midst of losing "everything."
Sounds pretty amazing, right? That's because it is! But seriously, what else would you expect from the masterminds behind one of the, arguably, greatest shows to hit our tv sets? Speaking of Gilmore Girls — ordering two whole seasons of Maisel could mean a slight delay in any potential Netflix revival creations. But personally, I think the presence of this beautifully written and intelligent dramedy will fill that void.
I'm not the only one uber excited for Maisel to hit the scene. According to EW, Amazon Studios' Head of Comedy, Drama & VR Joe Lewis seemed pleased to have the Sherman-Palladino creation join its ranks, saying, "Like any great young stand-up, we're excited to see what she has to say next and for a long time to come."
"That made it an easy decision to order two seasons from Amy and her incredible cast," he continued. "We can't wait to bring it to customers soon."
So, there you have it. Amazon Prime customers will be able to binge watch Maisel exclusively, sometime in the near future. But in the meantime, you can rewatch the pilot episode on the platform as much as you like.