Girls Soccer Team Banned Because One Of The Players "Looked Like A Boy"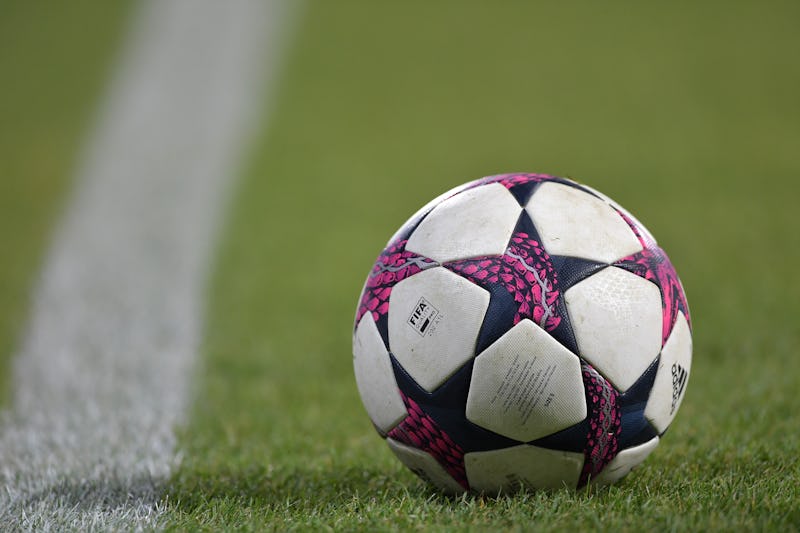 Stuart Franklin/Getty Images Sport/Getty Images
Anyone who thinks that sexism doesn't exist in our society today would be wrong. Injustices on a small scale occur every day in America, like when a girls' soccer team was disqualified from a club tournament because organizers mistook a young player — and her short hair — for a boy.
Mili Hernandez is an 8-year-old soccer player in Nebraska who is talented enough to play on the 11-year-old Omaha Azzurri Achurros girls club team. The team was meant to compete in the Springfield Soccer Club tournament Sunday, but the entire team was ultimately disqualified by organizers because Mili "looks like a boy." According to ABC, an opposing team complained that the Achurros had a boy on their team, and the officials then removed them from the tournament.
Despite the Hernandez family's attempt to verify with the organizers that Mili is indeed a girl by showing them her insurance card, the team was unable to play. The state soccer association said in a statement, "While Nebraska State Soccer did not oversee the Springfield Tournament, we recognize that our core values were simply not present this past weekend at this tournament and we apologize to this young girl, her family and her soccer club for this unfortunate misunderstanding."
Hernandez has been playing soccer since she was 5, and tends to keep her hair at a short cut that's not quite a pixie. The 8-year-old explained that she just prefers her hair short because she doesn't subscribe to traditional gender appearance stereotypes. She said, "When my hair starts to grow I put it short because I've always had short hair. I didn't like my hair long. Just because I look like a boy doesn't mean I am a boy."
In a show of solidarity, soccer stars Abby Wambach and Mia Hamm reached out to Hernandez to encourage her to keep going in her quest to become a soccer pro. Wambach reminded others that she too was a soccer player who sported a short haircut, and she posted video to Hernandez on Instagram, saying, "Dear Mili Hernandez, you are amazing in every way. Thank you for teaching us how to be brave and shining a light on something so hurtful. If you don't know, she is my new hero. Her team was disqualified from a tourney cause they thought she was a boy because of a clerical error that wasn't handled properly. Let's meet soon sister." Hamm invited Mili to attend a Team First Soccer Academy camp, which she co-founded.
Mili knows that boys can have long hair and girls can have short hair — and she knows it's unfair for sports institutions to punish players for expressing their individuality — but she doesn't seem to be letting the incident get to her too much. She told Nebraska NBC affiliate WOWT that there will be other tournaments for her to play.