Gisele Bündchen & Tom Brady Share A Date Night Selfie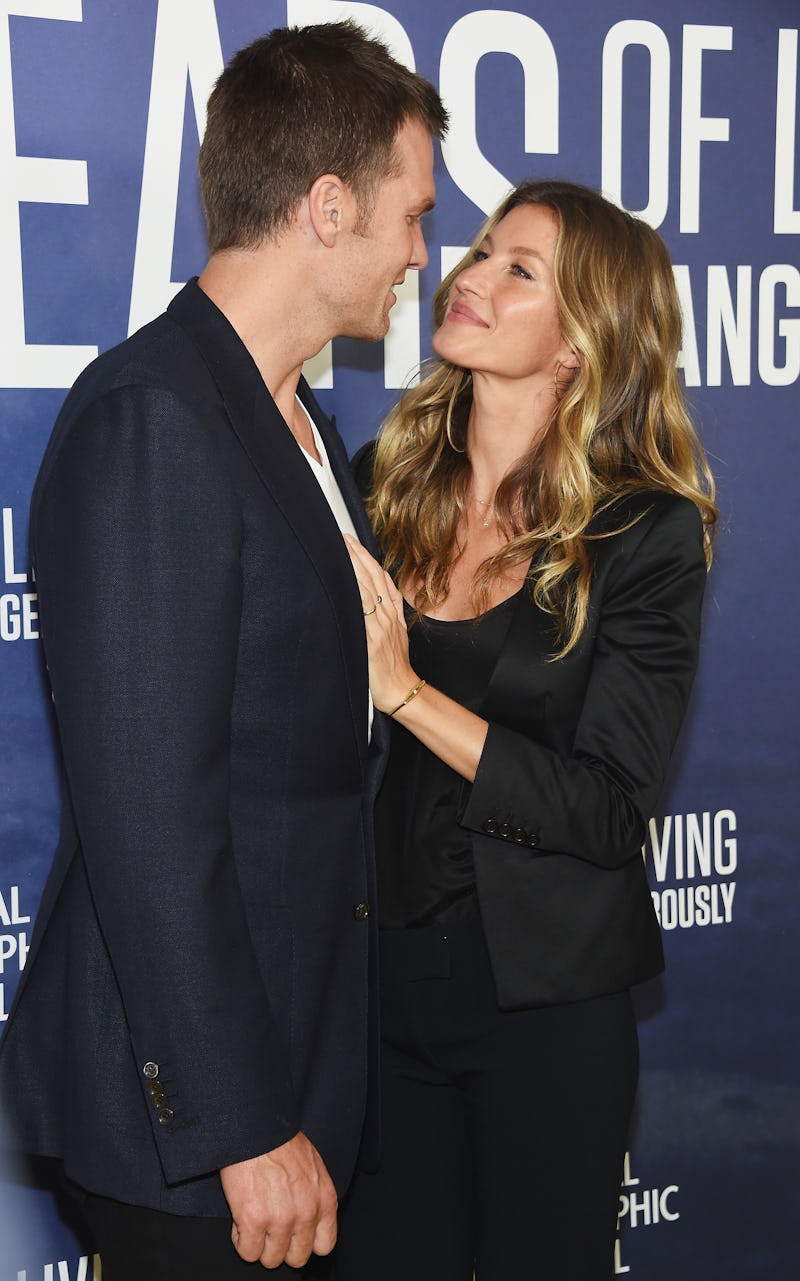 Michael Loccisano/Getty Images Entertainment/Getty Images
On the night of Sunday, April 2, supermodel Gisele Bündchen and her husband, Tom Brady, shared an adorable selfie to Instagram of their concert date the previous evening. For a couple that's been married for over seven years (Bündchen and Brady got hitched in February of 2009), I think it's pretty impressive and awesome that they regularly make time for date nights. Especially considering they're both famous and, I imagine, have pretty busy schedules.
I've only been married for about a year and a half, but I can personally attest to how easy it can be to get into a routine that doesn't necessarily involve going out on actual dates very often. That is — unless going out to pick up pizza to bring home and eat while watching Netflix counts as "going out" on a date. It definitely gives me 'ship goals when I see a couple who's been together for a decade posting cute AF date night selfies to Insta.
But back to Bündchen and Brady. Over the weekend the two attended a Maria Gadú concert at the Chevalier Theater in Medford, Massachusetts, and they brought the adorbs in a big way. Not only were the snuggling and taking selfies together, but according to Daily Mail Bündchen and Brady also posed for photos with fans who were also in attendance at the show.
Bündchen captioned the above photo with a message saying, "my date took me to the @mariagadu concert last night and I loved every second of it. Thank you my love @Tombrady. Adorei cada segundo do show da @MariaGadu ontem. Obrigada pela noite meu amor."
Translated from Brazilian the latter part of her caption reads, "I loved every second of Maria Gadu's show yesterday. Thank you for the night, my love." Isn't it just delightful how Bundchen refers to Brady as "my love." So swoon-worthy!
I definitely feel inspired to up my date night game. Maybe next time the hubby and I are in the mood for pizza we'll eat at the actual restaurant instead of getting take-out. Baby steps, y'all.