Gisele Bundchen Celebrates Tom Brady's Big Win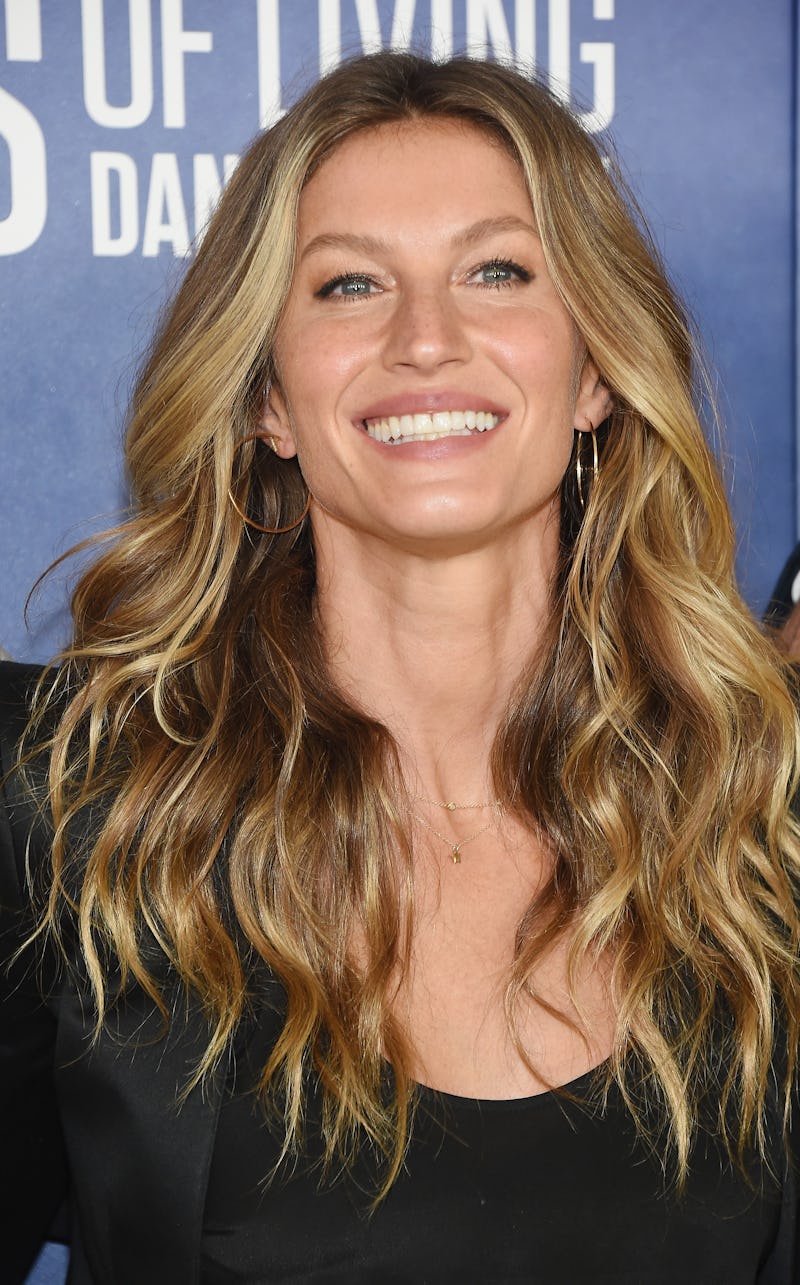 Michael Loccisano/Getty Images Entertainment/Getty Images
Well, now that the wild ride has come to an end, Super Bowl 51 finished with a win for the New England Patriots. Gisele Bundchen's reaction to husband Tom Brady winning the Super Bowl was as exuberant as you'd expect. After a heart-stopping four quarters plus an even more dramatic overtime round, the Patriots managed to clinch the Super Bowl win away from the Atlanta Falcons. If you missed the game, the Falcons were leading for a majority of the game; by halftime, it looked like the Falcons could have actually secured the Super Bowl trophy.
But in a blaze of glory, the Patriots came back fast and furious, winning by the skin of their teeth. Of course, a win for the Patriots was a win for superstar quarterback Tom Brady. It then goes that Brady's win was Bundchen's win, so yes, Bundchen was definitely celebrating in the stands.
It was a moment of pure, unadulterated joy for Bundchen, who was seen recording the moment on her phone. Her video presumably went straight to her Snapchat because — as much as Twitter and Instagram fans wanted to see it — it was not posted to any other social media platform.
Bundchen attended Super Bowl LI with her and Brady's children in tow. The entire Brady clan was there to make sure that the patriarch secured the trophy and maintained the prestige of the Patriots' franchise. That wish came to fruition and we got to not only see Bundchen cheering wildly in the stands, but we got to see her bring the kids down to the field to congratulate Brady in real time.
It was a truly precious moment to witness and it was a great way to end another intense Super Bowl. Brady and Bundchen will no doubt be celebrating this win over the next few days, as they rightly should be.