'Glee' Star Mark Salling Has Died Of An Apparent Suicide — REPORT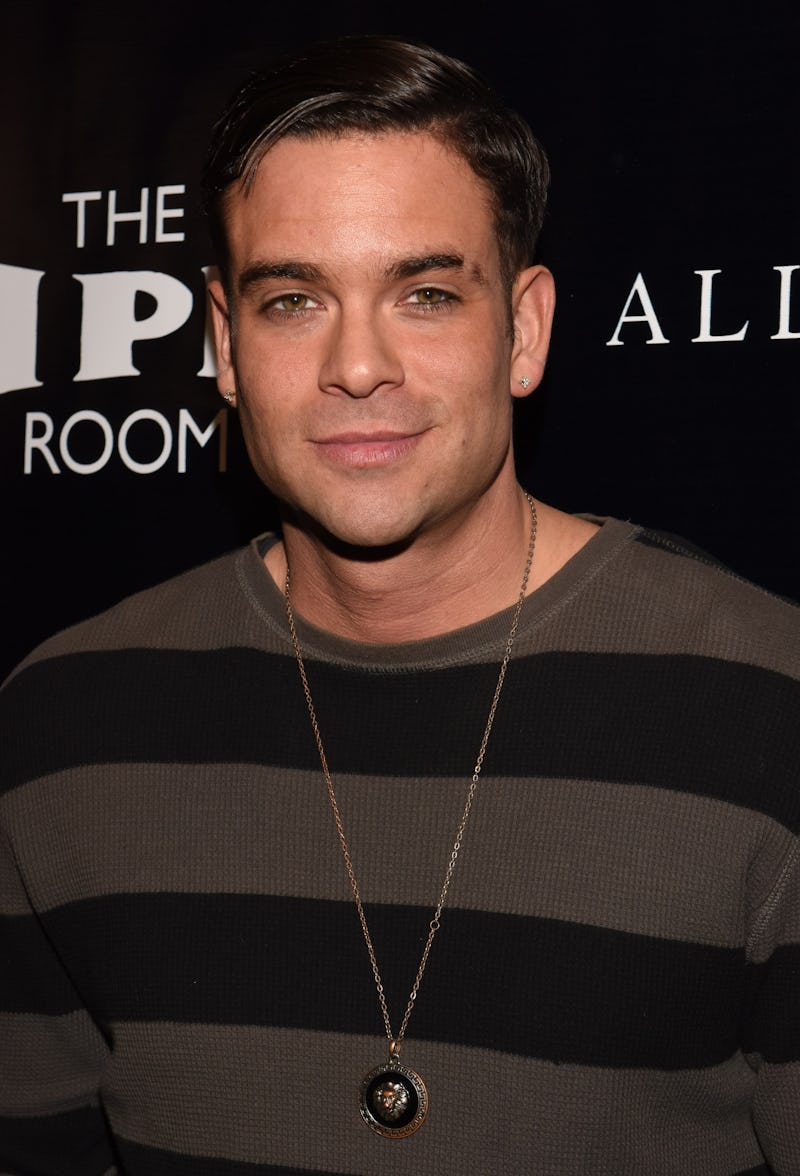 Vivien Killilea/Getty Images Entertainment/Getty Images
On Tuesday, TMZ reported that former Glee star Mark Salling has died by an apparent suicide according to law enforcement. The Los Angeles Police Department tells Bustle that information regarding suicides is released by the coroner's office; the coroner's office has not yet responded to Bustle's request for comment. The LAPD confirmed the news to Us Weekly, according to the publication. According to TMZ, the 35-year-old actor's body was reportedly found near a riverbed in Sunland, California.
UPDATE 2: Coroner Assistant Chief Ed Winter confirmed to People Tuesday Salling's body was found in an area near the Los Angeles River in Sunland and an autopsy will be performed in the next few days.
UPDATE 1: TMZ reports that Salling's suicide was by hanging.
EARLIER: Michael J. Proctor, Salling's lawyer, released the following statement to Entertainment Weekly Tuesday:
I can confirm that Mark Salling passed away early this morning. Mark was a gentle and loving person, a person of great creativity, who was doing his best to atone for some serious mistakes and errors of judgment. He is survived by his mother and father, and his brother. The Salling family appreciates the support they have been receiving and asks for their privacy to be respected.
According to The Hollywood Reporter, the Los Angeles County Coroner's office was unable to confirm Salling's death when reached out to for comment, because his next of kin had yet to be notified. THR also reports the cause and manner of death are unclear.
In December 2017, USA Today reported Salling pleaded guilty to possession of child pornography in a Los Angeles federal court. He was scheduled to be sentenced on March. 7. After pleading guilty, Proctor told People in a statement on behalf of Salling, "Mark is focused on accepting responsibility and attempting to atone for his conduct."
As reported by USA Today in October 2017, Salling reached a deal with prosecutors and admitted he possessed images of prepubescent children. In the agreement, according to USA Today, a search warrant found more than 50,000 images of child porn on Salling's computer and a thumb drive. According to People, federal investigators revealed they found more than 25,000 images and 600 videos depicting child pornography. People reported that court documents stated the content obtained by authorities depicted children as young as three years old.
USA Today also reported that prosecutors and Salling reached an agreement, asking the judge to sentence him to between four to seven years in prison. According to Deadline, Salling originally faced a statutory maximum sentence of 20 years in federal prison. The agreement terms also required Salling to register as a sex offender, pay restitution, and abide by residency restrictions, per USA Today. Per Deadline, Salling's prison sentenced would've also required 20 years of supervised release.
In December 2015, Salling was arrested on a charge of possession of child pornography. At the time of his arrest, Bustle reached out to Salling's rep for comment, but didn't receive a response. In May 2016, Variety reported Salling was indicted on two counts of child porn and charged with receiving and possessing child pornography.
"Those who download and possess child pornography create a market that causes more children to be harmed," United States Attorney Eileen M. Decker said in a statement after Salling's indictment (via Variety). "Young victims are harmed every time an image is generated, every time it is distributed, and every time it is viewed."
Salling was set to star in the miniseries Gods and Secrets, but was cut following his indictment. Director Adi Shankar partly said in a May 2016 statement (via THR), "I hope that Mark finds inner peace. Hopefully some good will come of all of this and I pray that when the dust has settled, the hyper-connectivity of the information age that has brought to light the transgressions of several public figures, will also force us to look within our society to identify and eliminate the root cause of the rape culture we exist in."
Salling was best known for playing Noah "Puck" Puckerman on the hit FOX series Glee. Prior to his death, his Glee co-star Cory Monteith tragically tragically died from mixing heroin and alcohol in 2013. Monteith, who played Finn Hudson, was only 31.
If you or someone you know are experiencing suicidal thoughts, call 911, or call the National Suicide Prevention Hotline at 1-800-273-8255.