Glossier Debuts Cloud Paint Blush At This Oscars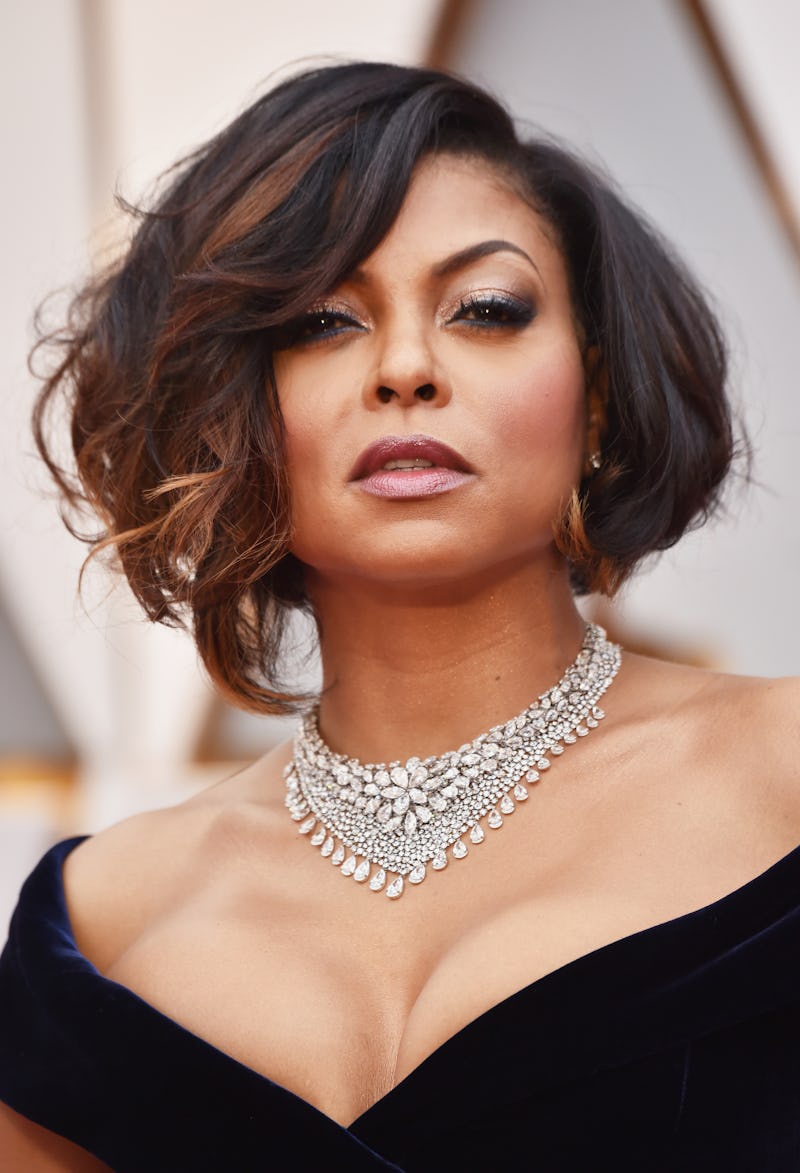 Frazer Harrison/Getty Images Entertainment/Getty Images
When I think about the brand Glossier, "red carpet makeup" isn't exactly the first thing that comes to mind. After all, the Glossier philosophy is "skin first, makeup second," and awards show looks are historically all about drama. But hey, as the brand's saying goes, skin is in, so perhaps it makes sense that Glossier debuted their Cloud Paint blush on the 2017 Oscars red carpet.
Makeup artists such as Mary Phillips, who often works with the likes of Chrissy Teigen, utilized Glossier's newest color cosmetics launch during Hollywood's biggest event of the year. Cloud Paint, which comes in four shades called Puff, Haze, Beam, and Dusk, launches on Mar. 6 (UPDATE: the new launch date for Cloud Paint is Mar. 2), but several celebrity makeup artists got their hands on the product early and used it to create looks for the Academy Awards. Nothing says "I'm walking the red carpet with the most famous people in the world" like flushed cheeks, now does it?
This new launch is unusual for Glossier in more ways than one, considering that the brand typically reveals new products on its own social media and editorial website Into The Gloss before influencers and customers begin to share the news. With Cloud Paint, they are flipping the script and allowing some of Hollywood's most popular makeup artists to provide the first sneak peeks.
"We have never launched two products the same way, but we always launch them thinking of our community first, and different cohorts of our community," Glossier founder Emily Weiss told WWD regarding this strategy. Celebrity makeup artist Mary Phillips gave fans and early look at swatches and the Cloud Paint packaging, which looks like, well, a paint tube.
As the Oscars red carpet unfolds we'll get more sneak peeks of the blushes in action.
Teigen's stunning bronzy makeup look featured Cloud Paint and perfectly complimented her gorgeous sequined dress.
Taraji P. Henon's fire look also included Cloud Paint, in addition to a gorgeous smokey eye and that stunning asymmetrical hair 'do.
If you're interested in receiving Cloud Paint updates (and of course you are), sign up for more info at Glossier's website.