Goldie Hawn Looks Amazing At The Golden Globes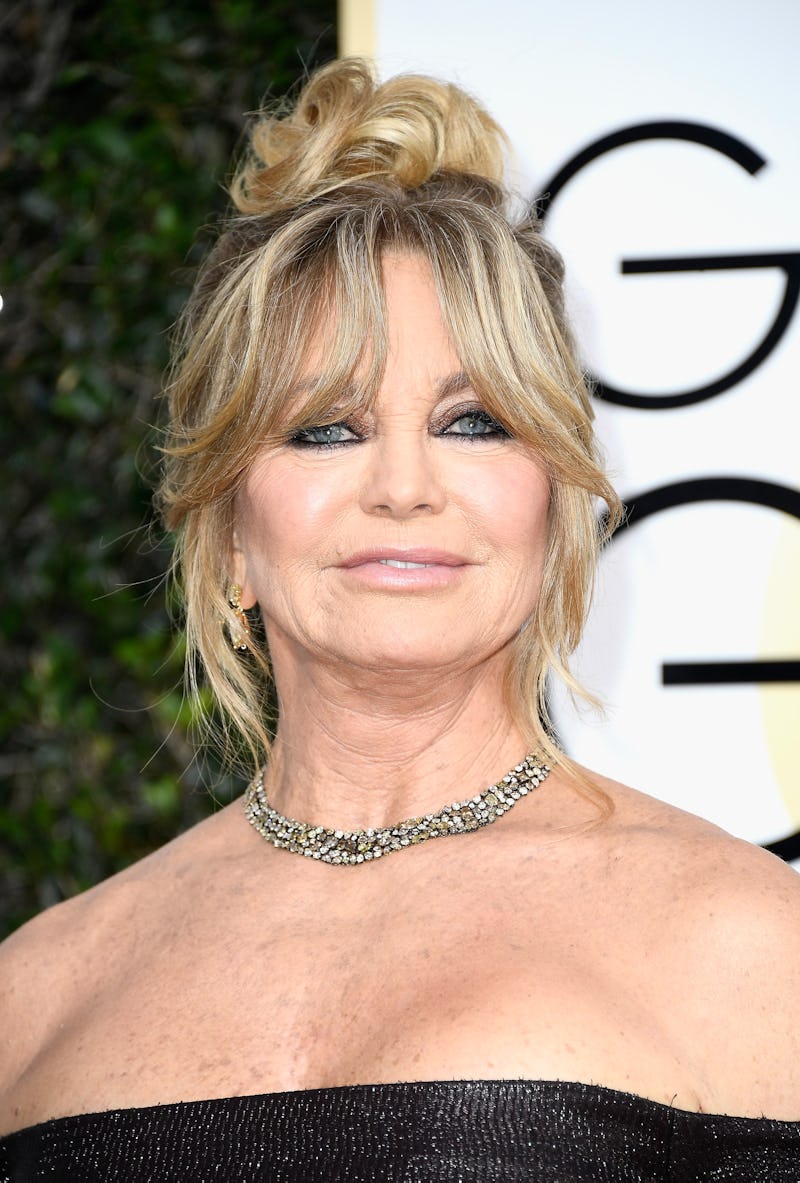 Frazer Harrison/Getty Images Entertainment/Getty Images
On Sunday night, while presenting at the 2017 Golden Globes, Goldie Hawn proved to the world that she is truly one of the coolest grandmothers of all time. Goldie Hawn's 2017 Golden Globes dress really hit all of today's most popular trends, which is super impressive, considering she is 71 years old (something I would've never guessed aside from the fact that I know Kate Hudson is her daughter).
While presenting the award for Best Actor in a Musical or Comedy alongside Amy Schumer, Hawn wore a very trendy, metallic off the shoulder gown with a diamond necklace that is *almost* a choker. If it were a choker, I might have actually died — it would've been too much to handle. Hawn wore her hair up in a messy updo and rocked a sultry smoky eye, proving to the world that she is, and always will be a boss.
Hawn and Schumer star in the upcoming film Snatched about a mother-daughter pair that gets kidnapped while on vacation in Ecuador. In real life, the pair shared their pre-Golden Globes shenanigans on social media, providing the world a few laughs. Hawn shared a pic on Instagram of her getting her makeup done with the very sarcastic caption of "Super pumped for the Golden Globes."
She was clearly excited to be there, though.
I seriously can't believe she is 71. Slay, Goldie. Slay.