The Next 'Grey's Anatomy' Season Won't Be About Meredith's Love Life & That's Pretty Great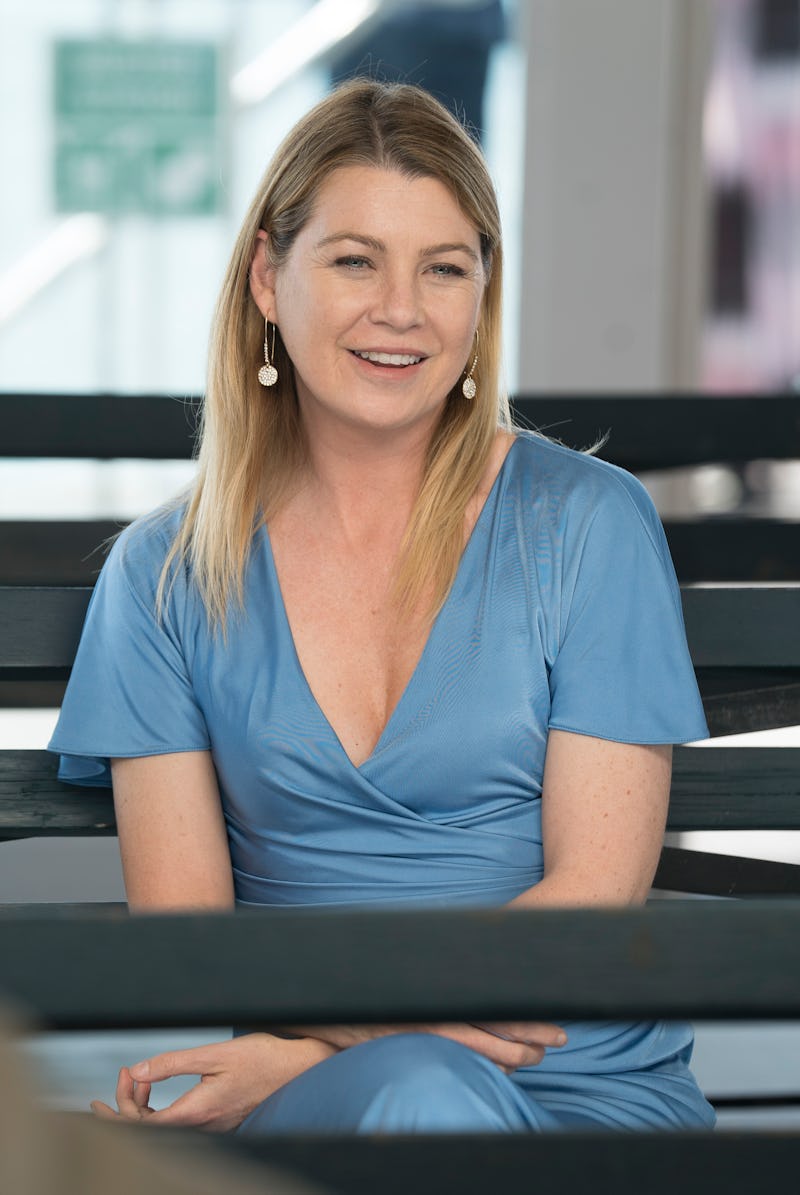 Eric McCandless/ABC
Meredith Grey has always been the main focus of Grey's Anatomy (hence the title), but while a decent portion of her storyline has honed in on her romantic relationships Season 15 is looking to make some significant changes when it returns this fall. During the Television Critics Assoc. summer press tour, ABC entertainment president Channing Dungey revealed to TVLine that Meredith's love life on Grey's Anatomy will be put on the back burner during the upcoming season. And if you think about it, that decision could actually be a really great thing.
UPDATE: On Wednesday, the day after these remarks were made at the TCAs, Grey's Anatomy showrunner Krista Vernoff clarified that Meredith would, in fact, be finding love in Season 15. "I can confirm for you that Meredith Grey is very much a part of our Season of love," Vernoff told TVLine. Vernoff added, "The question this season is not 'Will Meredith Grey find love again,' but 'With whom will she find love?'"
EARLIER: "Meredith [is going to] have a new trajectory that is more focused on who she is as a single mother and surgeon," Dungey told the outlet. This will include having her start an "emotional" investigation "into a medical condition that is very close to her own family background and history." Dungey also explained that this shift in Meredith's narrative has a lot to do with Ellen Pompeo herself, who's played the lead character for the past 14 seasons and wants to see Meredith's story extend far beyond any romantic trysts. "Ellen has spoken very loudly about how she doesn't want all of Meredith's adventures to be romantic ones," Dungey added.
Pompeo made a point of opening up about her frustrations over her romantically-focused Grey's Anatomy storylines during an interview with The Hollywood Reporter back in January. She said it was completely unnecessary for the network to feel the need to pair Meredith with another man (in this case, Nathan played by Martin Henderson) so quickly after Patrick Dempsey's departure from the show. "The ink wasn't even dry on [Patrick's] exit papers before they rushed in a new guy," Pompeo said at the time to THR, adding:
"I was on vacation in Sicily, decompressing… and they're calling me, going, 'What do you think of this guy?' 'What do you think of this guy?' And they're sending pictures. I was like, 'Are you people f*cking nuts? Why do you feel that you have to replace this person?' I couldn't believe how fast the studio and the network felt like they had to get a penis in there."
Of course, that doesn't necessarily mean that Meredith will remain single throughout the entire course of Season 15. After all, there was definitely some very palpable chemistry between her and her patient Nick Marsh, played by Scott Speedman, during Season 14. So even though Speedman won't be returning in the foreseeable future, it just goes to show that love can be found in the most unlikely of places. But for the time being, it's not something that the writers are specifically seeking out.
"I'm not saying no," Dungey stated during the same TVLine interview. "I think we'll get there [eventually]. I'm just saying that she's on a trajectory that is very much about her evolution as a doctor and a parent. There's been a lot of dating, and I think [Ellen's] excited — we're all excited — to explore some different aspects of the character."
It's difficult not to get swept up into the romantic lives of Grey's Anatomy's core characters, but Meredith has always been so much more than a composition of the men she's dated. She represents the strength and courage and independence that all women have inside them, so it'll be nice to see that shine through even more prominently moving forward.