7 Statistics That Show How Gun Violence Disproportionately Affects Women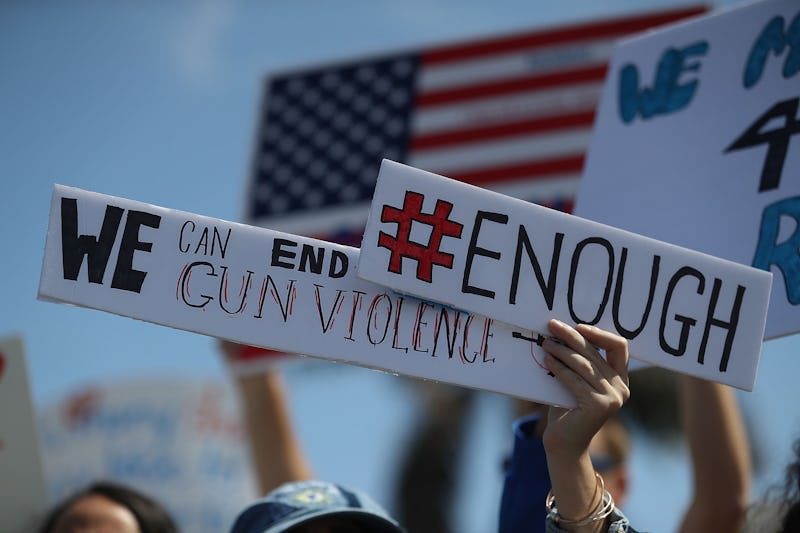 Joe Raedle/Getty Images News/Getty Images
Certain groups of people are particularly vulnerable to being harmed by firearms, and available data suggests this is especially true for women. Statistics suggest that guns even tangentially in their lives can be a significant predictor of whether or not a woman is likely to be hurt, killed, or threatened with a firearm. And that's only the beginning.
A litany of studies, surveys, and anecdotal evidence from the last two decades points to the fact that women, specifically, are more likely to be harmed when they live in a home where a gun is present. The same appears to be especially true if their partners own guns, or if they live in a state with a higher rate of gun ownership. And much of the data suggests that women who are already in danger of being physically harmed — like if they are in an abusive relationship, for example — are that much more at risk when that person owns a gun.
Although the correlation is not entirely surprising, the available numbers offer a sobering image of the disparate way living in the vicinity of a gun affects men versus women. And above all else, the numbers indicate that when it comes to enacting gun control, understanding how firearms specifically affect women's livelihoods will be essential to getting it right.