Halima Aden's 'Allure' Cover Is A Beautiful First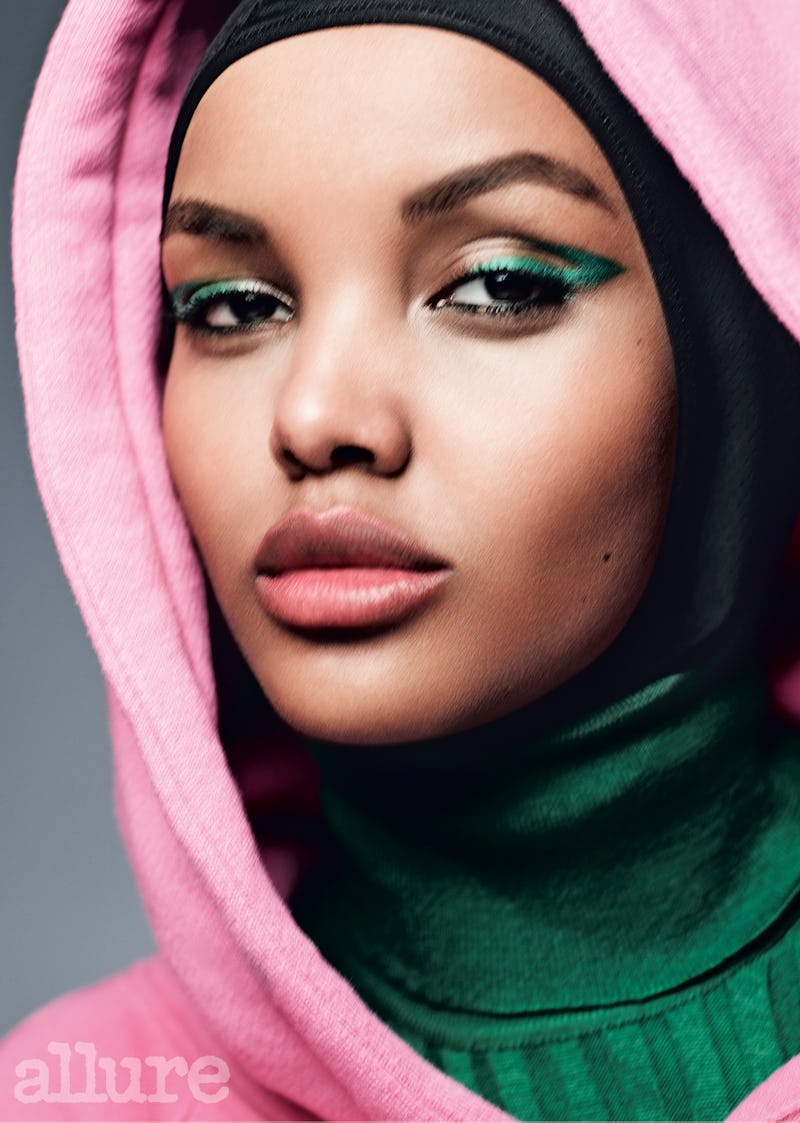 Sølve Sundsbø for Allure
It's a first and it's beautiful. Muslim model Halima Aden covers Allure's July 2017 issue in a hjiab by Nike, celebrating the issue's American Beauty theme. It's the first time a model has worn a hijab on the front page of the publication.
This particular issue celebrates all things American beauty, from faces of different cultures to nail art to mascara, according to the press materials received by Bustle. Aden is 19, a former Miss Minnesota competitor, and has walked the runway for designers as varied as Yeezy, Max Mara, and Alberta Ferretti. While not all Muslim women wear a hijab, Aden elects to do so for two personal reasons, which she revealed in the issue.
"[Wearing a hijab is] how I interpret my religion," she told Allure. Aden also views it as protective and an empowering measure, saying, "Society puts so much pressure on girls to look a certain way. I have much more to offer than my physical appearance, and a hijab protects me against 'You're too skinny,' 'You're too thick,' 'Look at her hips,' 'Look at her thigh gap.' I don't have to worry about that."
Her Allure cover is a huge deal, because it is an outward display of inclusivity.
In the destroyer-of-stereotypes cover story itself, writer Molly Young notes, "A woman in a hijab on the cover of a glossy beauty magazine (or walking down a major runway, for that matter) could be viewed as a counterweight to a Muslim ban. Is she a symbol? Maybe. But she doesn't live a symbolic life; she lives a human life. If there is symbolism to be read into her, it is in our work, not hers."
#Truth. This is American beauty indeed. There are so many facets and big ups to Allure for showing another side.
Allure fans and readers are stoked about this cover, naturally.
The Instagram comments are full of excitement over this cover and with good reason.
Indeed. The mag's editor-in-chief is bringing it with her choices.
Congrats to Allure and Aden on such a stunning cover!