This Halle Berry Video Is Both Ridiculous & Epic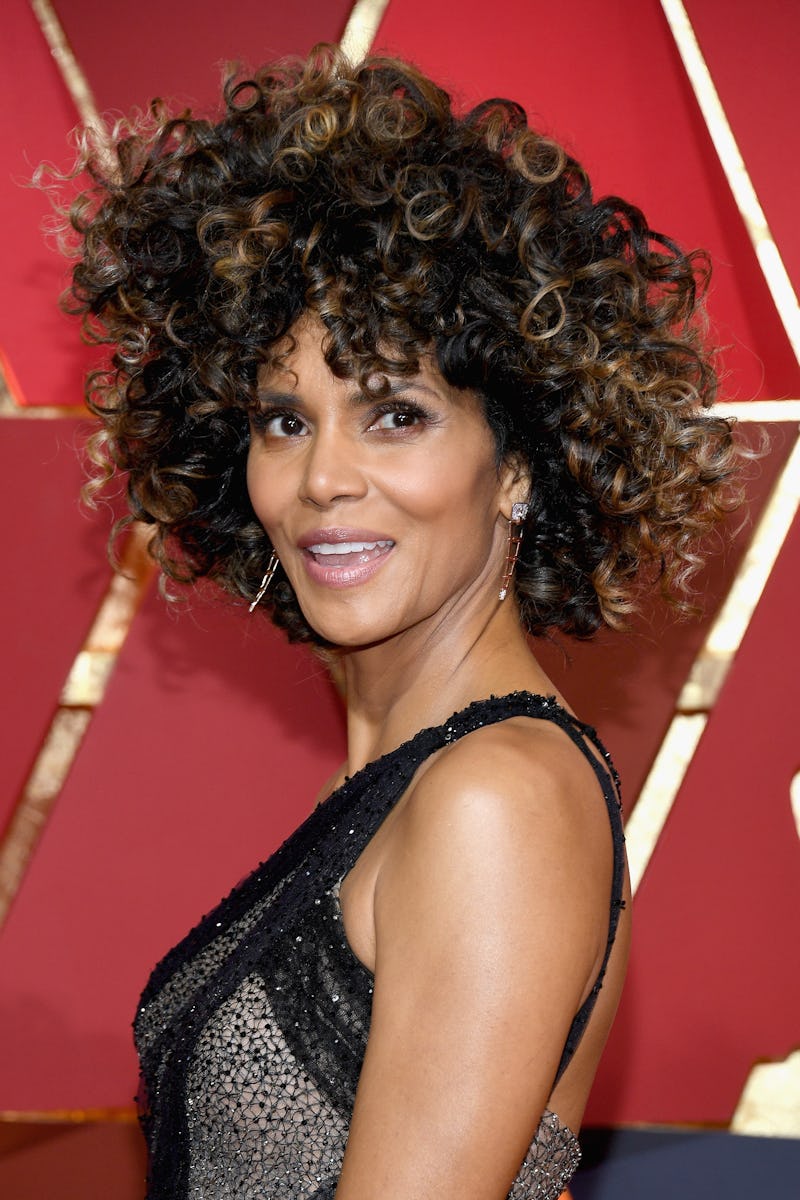 Kevork Djansezian/Getty Images Entertainment/Getty Images
Signaling the end of award season, Academy Award winning actor Halle Berry literally dropped her Atelier Versace gown to the floor before jumping into a pool, in a video she posted to Twitter. Oh, and the music accompanying the video was "Versace on the Floor" by Bruno Mars, because if your going to share a video dropping a Versace gown to the floor then what other song would you set it to?
Earlier in the evening Berry was in attendance at the 2017 Oscars, where she presented after absolutely killing it on the red carpet. Not only was her gown totally gorg, but Berry's curly hair was also a hit among fans who praised the look on Twitter. Berry, who was the first (and remains the only) woman of color to win an Oscar for Best Actress, spoke to Vogue about her look and said, "I have always marched to the beat to my own drum, and I think this red-carpet look encapsulates that."
Her longtime friend and stylist Castillo Bataille told InStyle that Berry's red carpet look was two weeks in the making, and that the had numerous "test-runs" leading up to ceremony. On Berry's hair, Bataille said, "We went for a very natural, curly, powerful asymmetrical 'fro. This is something she's never done before and it's just ridiculous how good she looks."
After all of that preparation, it's no wonder Berry was eager to jump out of her gown and into the pool.
Although the video was posted just after midnight, on Feb. 27, it's unlikely that Berry shot that video after attending the Oscars. My suspicion is that it was recorded a few days prior during one of Berry and Bataille's "test-runs." Why? Well, because Berry attended an after party in a different dress than seen in the video.
In the photo above Berry is seen working the red carpet at the Vanity Fair after-party. Notice the dress is different than the one she wore to Academy Awards ceremony:
So either the video was shot in advance, or Berry went home after the Oscars, jumped into her pool, then dried and re-styled her hair before going back out to the Vanity Fair after-party. My bet is on the former, but either way the video is fun, and I'm glad Halle shared it!