'Halloween' Producer Jason Blum's Excuse For Not Hiring Female Directors Is Pretty Bad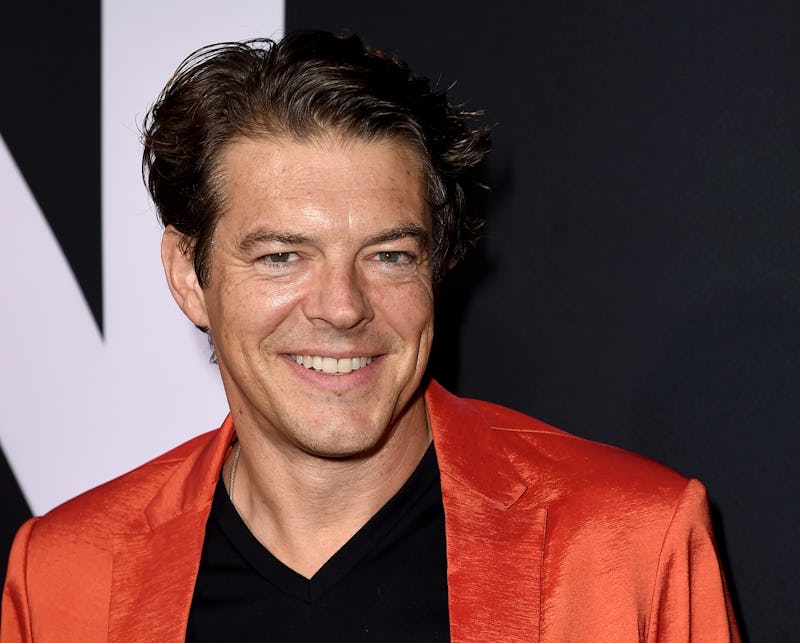 Kevin Winter/Getty Images Entertainment/Getty Images
One of the most talked about movies this year is a little sequel by the name of Halloween, directly following the 1978 film. But despite having a female lead — Jamie Lee Curtis, no less — and touting a pseudo-feminist storyline, the film is directed by a man. In fact, Blumhouse Productions, the company behind Halloween, has never hired a woman to direct one of their horror movies. When pressed about this fact, Blumhouse CEO and Halloween producer Jason Blum said there weren't a lot of female directors, as if to say that he hadn't hired female directors because he couldn't find any. Naturally, female directors were not pleased.
In an interview with Polygon, released Oct. 17, Blum was asked about the prospect of getting a woman to direct one of Blumhouse's horror films, a genre that the company is known for. "We're always trying to that," he said. "We're not trying to do it because of recent events. We've always been trying." The recent events he's referring to seems to be the constant conversation about representation in media, and also the fact that only 4.3 percent of directors on the 1,100 top-grossing films from 2007 to 2017 were women, as reported by USC's Annenberg Inclusion Initiative in July.
Blum went on to elaborate why it's, according to him, so hard to hire a woman as a director on a horror film. "There are not a lot of female directors period, and even less who are inclined to do horror," Blum said. "I'm a massive admirer of [The Babadook director] Jennifer Kent. I've offered her every movie we've had available. She's turned me down every time." He went on to mention Honeymoon director Leigh Janiak, but, as many people online noted, the fact that he could only think of two female directors he'd offered jobs to is just as offensive as his statement that there "are not a lot of female directors." Female directors might not be employed by Blumhouse, but that doesn't mean they don't exist, and Twitter was quick to let Blum know.
As a lot people pointed out, not only do female directors exist, but they're most certainly available to direct horror films. Moreover, others pointed out that Blumouse has taken chances on lesser known male directors in the past. Oren Peli, the director of the first Paranormal Activity had never done a movie, yet made one of the biggest horror films in the past decade under Blumhouse. Despite working on special effects on movies for years, Stiles White, who directed Ouija, had never helmed a film. Ouija was his first. And Mike Flanagan who directed Oculus had only helmed a few films prior. He went on to direct two other Blumhouse horror films.
If Blum's claim that they've had been trying to search for female directors to lead their films is true, then why hasn't he hired unknown female directors as he has male directors? The fact is, this pattern of Blumhouse going with unknown male directors (but never doing so for a woman when it came to any of their horror films), speaks loudly to the fact that Blum may not particularly have women on his mind for projects after all.
The original interview went up on Wednesday morning, and by night Blum had issued an apology on his Twitter. He called his comments "dumb" and blamed them on speaking "too quickly about a serious issue." He also admitted that they "have not done a good enough job working with female directors and it is not because they don't exist."
It was definitely a foot-in-the-mouth moment, and one that comes from the systemic erasure of women in the entertainment industry. Hiring a woman to direct a horror film doesn't have to be a daunting or hard task, considering all the outpouring of women volunteering themselves and others for the job. Blumhouse, or any production company, doesn't have to hire a big name woman director. Finding and cultivating new female talent in the horror genre is just as important if we want to ever reach gender parity behind the scenes in any genre. Here's hoping Blumhouse learns from this and steps up its game for good.