Halsey's New Haircut Makes Her Look Identical To This Old Hollywood Bombshell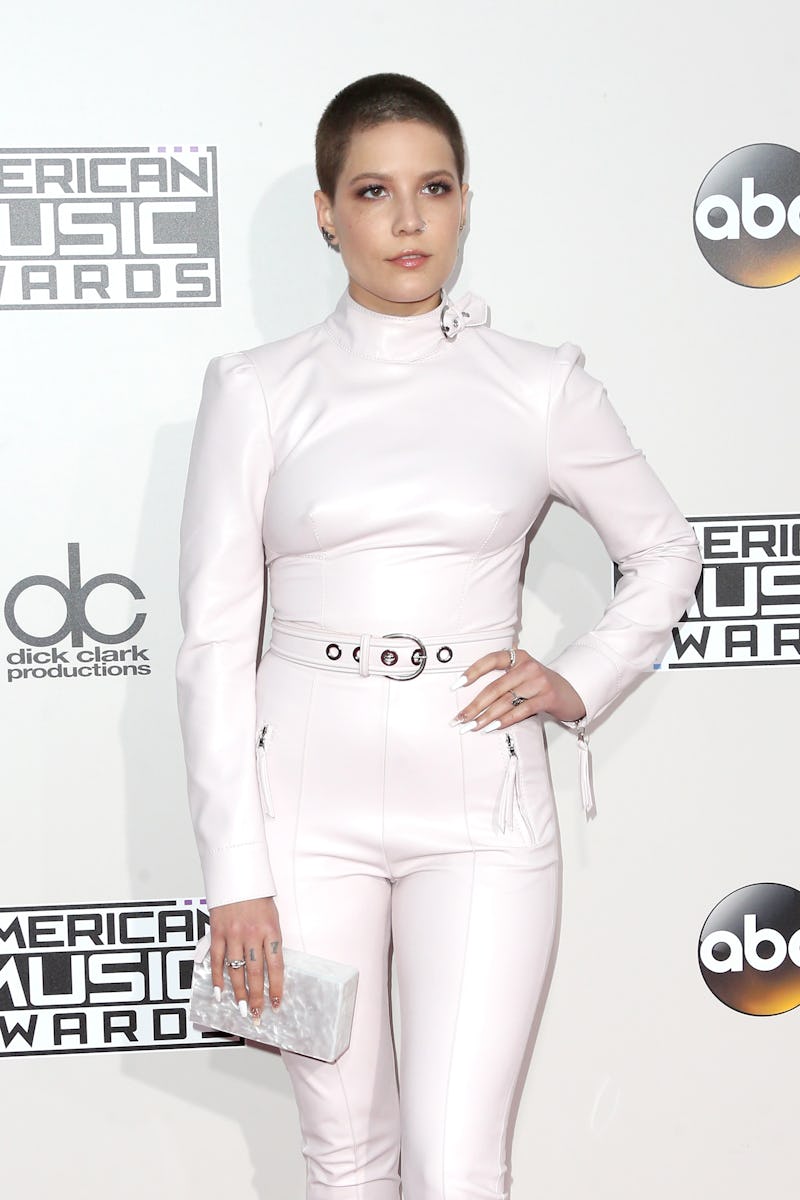 Frederick M. Brown/Getty Images Entertainment/Getty Images
New Year's Eve calls for transformations, and some take it more seriously than others. It's a night where you can wrap yourself up in velvet, transform yourself with sequins, get extra with cut-creases and reinvent yourself with a bold lip and a smokey eye. Basically, you can transform yourself into a daring, adventurous version of yourself, and it doesn't all disappear once midnight strikes. This is something Halsey seems to get, which isn't surprising seeing how the singer is a hair chameleon. From long teal locks to cotton candy pink undercuts, she changes her 'do as often as people change socks. But Halsey's pixie cut on New Year's Eve was something special, and a fun tangent from her usual edgy style. Rather than sporting something modern and slightly punk, Halsey went retro with a Marilyn Monroe inspired curly pixie.
It was her first look of 2018, and an amazing way to start off the new year. In an Instagram post, she shared a video of her NYE look with the caption "on my marilyn," giving fans and followers a sneak peak at the entire ensemble. Starting off at her feet, we were treated to rhinestone studded, teetering stilettos, and the camera then panned up to her slinky black dress. The dress was a total stunner, where it had an open back and a side slit that was held together by delicate strings that zig-zagged down the side.
But the real magic happened when you saw her makeup and hair. Sporting the iconic, Old Hollywood red lips, her hair was waved into a curly bleach-blonde pixie, cinching those Marilyn Monroe vibes. The outfit might have been too modern for the 1950's star, but I'm sure she would appreciate the overall "bombshell" quality of the whole aesthetic.
For a better look at her outfit, check out Halsey performing in Miami during the big event.
The bleached curls offset all the diamonds and sequins perfectly. To see what a transformation this new style is, check out Halsey's hair history below.